Press
Melissa McBride Previews Season 7 Opener; Esquire Lauds Dead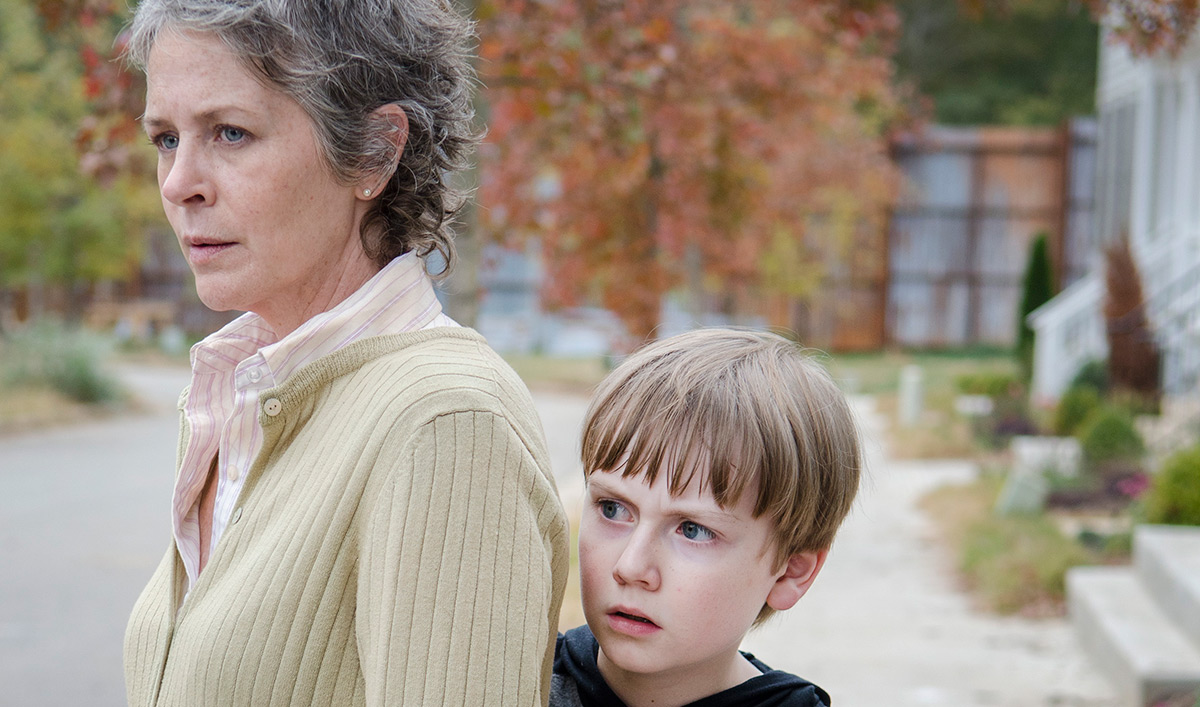 This week, Melissa McBride previews the Season 7 opener, while Esquire deems The Walking Dead one of the year's best shows so far. Plus, E! News includes the show in its fall TV spoiler-rama. Read on for more:
• Teasing the Season 7 opener, Melissa McBride tells Entertainment Weekly that "the premiere is just going to be… oh God, it's going to rock the walls. The wait is worth it."
• Esquire calls The Walking Dead one of the best TV shows so far this year, saying it "has us counting the days until October and also thanking God social media wasn't around back when CBS had us wondering who shot J.R."
• E! News teases, "Negan isn't the only one shaking up our heroes' world. Get ready for the arrival of King Ezekial (Khary Payton), the leader of The Kingdom, and his pet tiger, Shiva."
• The Guardian lauds The Walking Dead as "bleak as a Megabus odyssey, stressful, but still reliably excellent."
• ComicBook.com checks out a new TV spot where "we get a few more glimpses of the reign of terror Negan will be bringing to the show."
• Movie Pilot focuses on Carl, saying, "Take a look back through Carl's journey over the course of the show, and see just how far this tough-as-nails kid has come."
• PopSugar goes behind the scenes in an attempt to "take a break from who Negan's going to kill and all of the show's other horrible moments."
• Mental Floss notes that "the scattered and isolated survivors of The Walking Dead zombie apocalypse have different names for wandering corpses" and lists many of them.
• The Walking Dead is one of TV's best horror shows, according to Movie Pilot, because it's "shown us how terrifying an apocalypse can be. Not only because of zombies, but also because of what humanity can turn into."
• PopSugar lists "the main characters who are still kicking at the beginning of season seven, save for whoever is at the end of Negan's bat."
• PopSugar wonders, "What exactly do we know about the virus on The Walking Dead?"
To stay up-to-date on all the latest news about The Walking Dead, sign up for the weekly Dead Alert newsletter.
Read More