Press
Scott Gimple on Next Episode; E! Online Views Season 7 Sneak Peek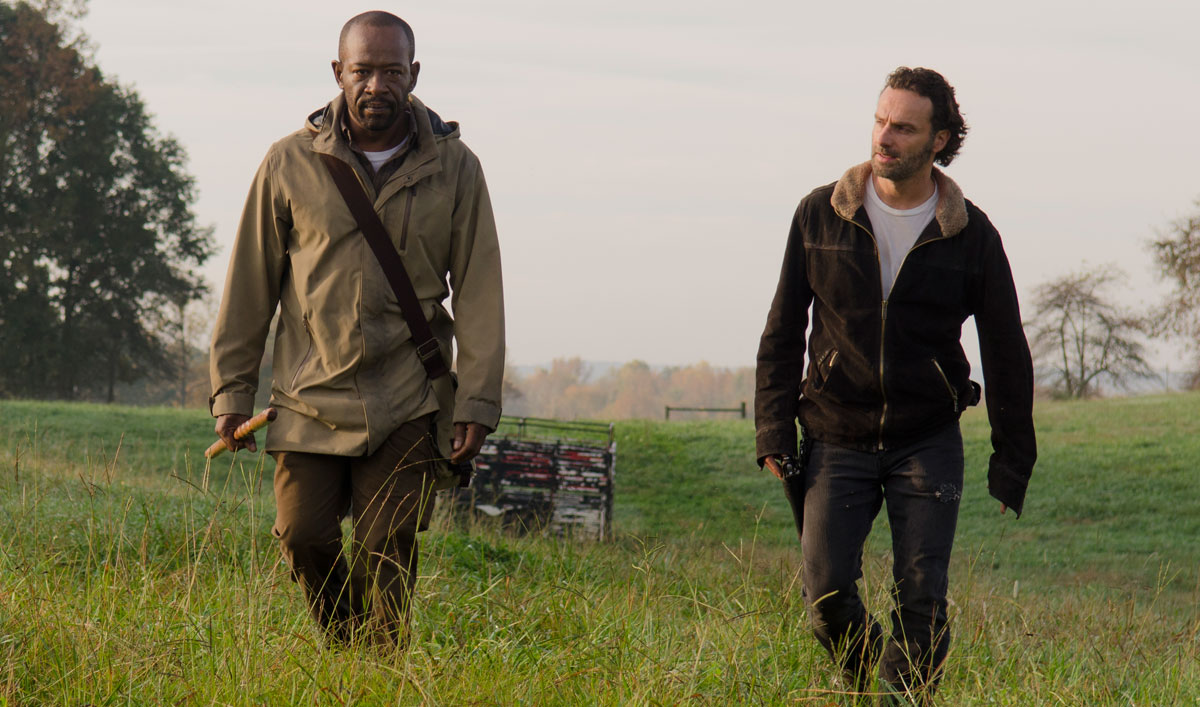 This week, Scott Gimple teases the first episode back, while E! Online checks out a sneak peek from the new season. Plus, The Walking Dead gets some Olympic memes. Read on for more:
• According to E! Online, Scott Gimple teases, "What happens in episode one will shatter the lives of those who survive and will rend the narrative into different trajectories in which we will see our characters in completely new situations, torn from the pages of the comic and remixed in the Walking Dead remixinator 5000."
• E! Online checks out a Season 7 sneak peek, warning, "Fans of Daryl Dixon (Norman Reedus) may want to look away now."
• ComicBook.com spotlights how "The Walking Dead and the Olympics are being torched together in hilarious and instantly classic meme fashion all over Twitter."
• TVGuide.com spotlights a Season 6 Blu-ray/DVD feature on Nicholas' death/Glenn's apparent death that "delves deep into how this painful scene came together."
• Talking to The Richmond (Ky.) Register about The Walking Dead, Robert Kirkman explains, "I didn't want New York, LA or an urban setting. I didn't want a supercop, the president or CIA guy involved. I wanted ordinary people at the center, in the thick of it, just trying to survive, get by and do right by their family."
• "One of the things I've enjoyed most in Season 6 and looking forward to in Season 7 is where Melissa [McBride] and I get to take our characters," Lennie James says, according to ComicBook.com.
• Ross Marquand, interviewed by Popsugar, says of the Season 6 finale, "Everyone is expecting it to be devastating, and it is."
• ComicBook.com highlights an "epic" video that "showcases Rick Grimes' journey over the years."
• TV Cheat Sheet highlights the show's most relatable characters, calling them "men and women that feel like they could be our best friends if we, too, were stuck in a terrifying alternate reality. They exemplify the human emotions and experiences that really give the show its heart and soul."
To stay up-to-date on all the latest news about The Walking Dead, sign up for the weekly Dead Alert newsletter.
Read More