Games, Polls & Quizzes
Last Chance to Order a Deluxe Version of The Walking Dead: No Sanctuary Board Game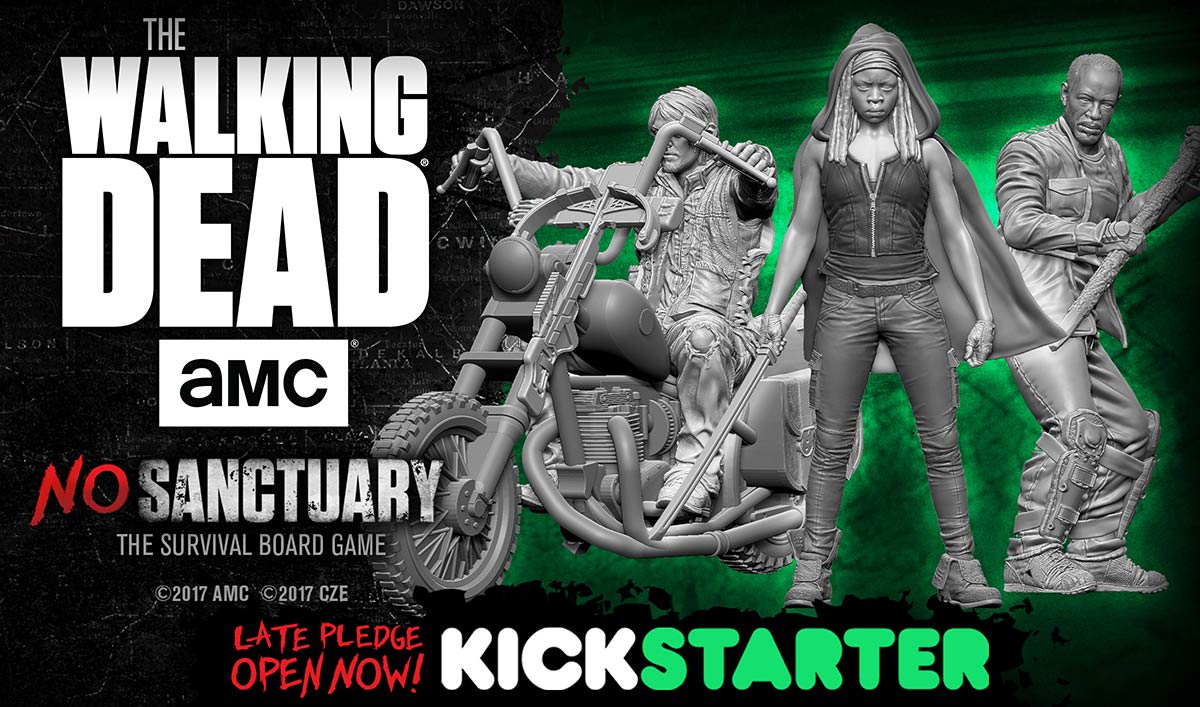 Attention, The Walking Dead fans: now is your last chance to bring the game of apocalyptic survival to your own home by ordering the deluxe version of The Walking Dead: No Sanctuary board game featuring exclusive miniatures of some of your favorite characters.
After a successful Kickstarter campaign for The Walking Dead: No Sanctuary, the miniatures-based board game from AMC and Cryptozoic Entertainment, Cryptozoic has launched a Pledge Manager, which provides a final opportunity to purchase the game, which features exclusive figures and components that will not be available anywhere else, including the Governor, Sasha, Morgan, and Dale's iconic RV. This offer won't last forever, so click here to order before it's too late.
Designed by Adam and Brady Sadler, the 1-4 player game allows you to play as your favorite characters, including Rick Grimes, Glenn Rhee, Daryl Dixon, and redefines the survival horror genre with game play that emulates the group dynamics on The Walking Dead.
The Walking Dead returns Sunday, October 23 at 9/8c on AMC. To stay up-to-date on all the latest news, sign up for the weekly Dead Alert newsletter.
Read More