Press
Cryptozoic Entertainment's The Walking Dead: No Sanctuary Board Game Comes to Life on Kickstarter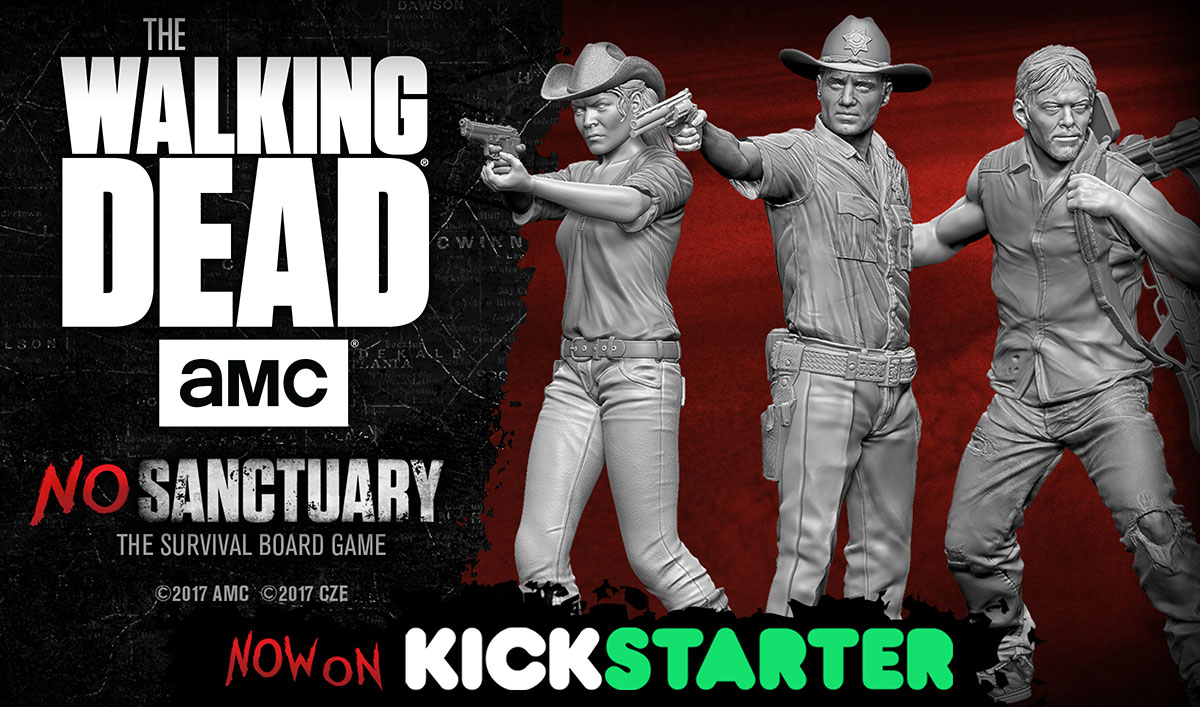 How will you cope with the stresses of leadership when the walkers find your ragtag group of survivors? You can soon find out with the launch of the Kickstarter campaign for The Walking Dead: No Sanctuary board game, by Cryptozoic Entertainment in partnership with AMC.
The Walking Dead: No Sanctuary is a miniatures game that takes players into the world of the hit series. Get ready to play as your favorite character like Rick Grimes, Gleen Rhee or Daryl Dixon. Each character comes with their own boards and decks, allowing them to perform abilities that reflect their personalities from the show.
The game redefines the survival horror genre with gameplay that emulates the group dynamics from The Walking Dead, as one player acts as the leader while the other players decide whether to support or defy their leader's decisions. Working together is vital to winning as a group, but players have their own motivations that they cannot share with the others, making survival in a world of walkers a heart-racing challenge.
Click here to join to The Walking Dead: No Sanctuary campaign on Kickstarter.
The Walking Dead returns to AMC for Season 7 in October 2016. To stay up-to-date on all the latest news about The Walking Dead, sign up for the weekly Dead Alert newsletter.
Read More