Press
Norman Reedus Teases Season 7 to EW; Dead Spoof for Red Nose Day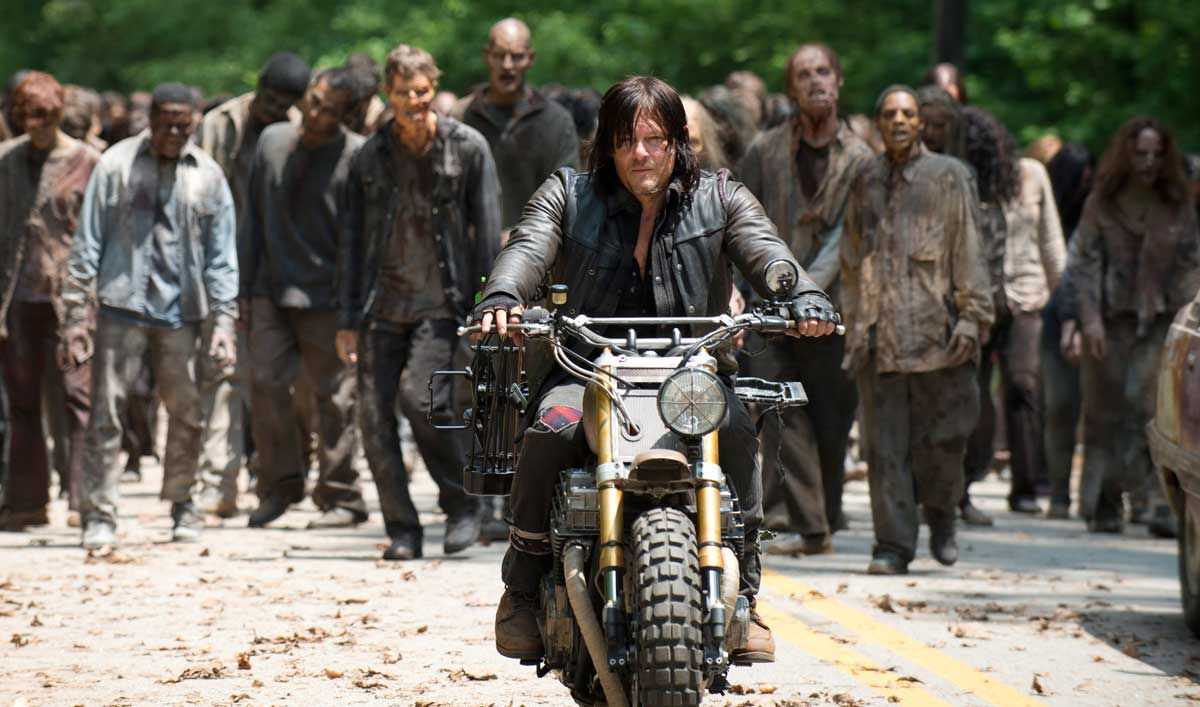 This week, Norman Reedus teases Season 7 to Entertainment Weekly, while The Walking Dead spoofs itself for Red Nose Day. Plus, Robert Kirkman reveals who will die on the show. Read on for more:
• Norman Reedus shares his feelings about the show's return with Entertainment Weekly: "Trust me. I think probably the planet is going to explode. That's my feeling. It's so good."
• "Andrew Lincoln and Norman Reedus dreamed up the perfect spoof for Thursday's Red Nose Day show," according to Variety about the skit that featured cast members past and present and special guest stars.
• At Hawaii Comic Con, according to Cinema Blend, Robert Kirkman lists which characters should be dying when the series ends: "Rick, Carl, Michonne. In the show, Daryl Dixon, eventually Abraham, Rosita. Rosita's already dead in the comics. Jesus."
• Robert Kirkman discusses whether The Walking Dead and Fear the Walking Dead will ever cross over, saying the characters are "in the same universe so it's completely possible," Cinema Blend reports.
• Examining Danai Gurira's critically acclaimed career as a playwright, Harper's Bazaar also notes that Michonne's "complexities, humanity, and strength—both physical and subtextual" are expertly manifested by Gurira.
• TVLine reports that Andrew Lincoln has received a Teen Choice Award nomination in the Sci-Fi/Fantasy TV Actor category.
• Ann Mahoney, talking to UPI, says she's glad Olivia survived Negan's immediate threat: "Yeah, yeah! I just like that I wasn't even in the lineup."
• Movie Pilot's list of the best action TV shows includes The Walking Dead, noting, "What gives The Walking Dead an edge over other works in the zombie genre is the detailed character and civilization development, its depiction of the fallout from such a catastrophe and the attempts of society to rebuild."
To stay up-to-date on all the latest news about The Walking Dead, sign up for the weekly Dead Alert newsletter.
Read More