Press
Greg Nicotero Speaks With THR; Norman Reedus Discusses Negan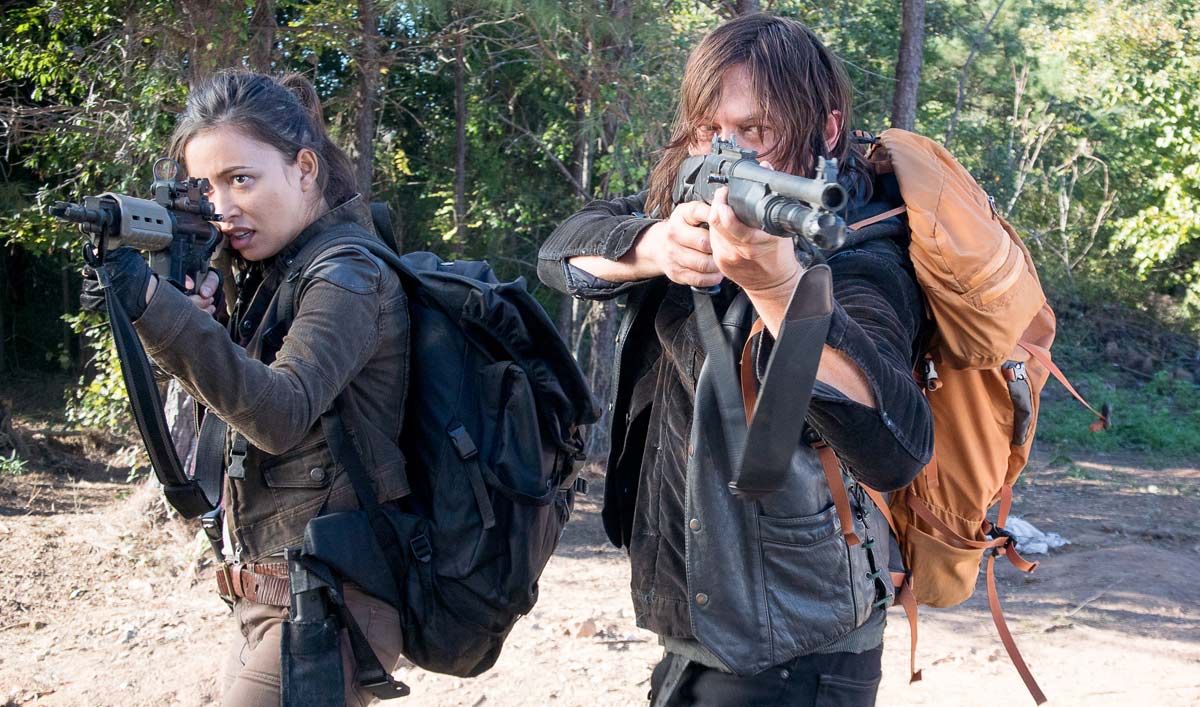 This week, Greg Nicotero speaks with The Hollywood Reporter, while Norman Reedus discusses Negan. Plus, Nicotero and Reedus are opening a restaurant in Georgia. Read on for more:
• Greg Nicotero talks to The Hollywood Reporter about shooting the group's encounter with Negan, saying that "in that moment, after having been on a journey with these characters for six years, we had to see every bit of their confidence was stripped away."
• Norman Reedus, interviewed by the Las Vegas Review-Journal, warns, "When we come back, people get ready. … This bad guy (Negan) and what he brings, it's a completely different show now."
• The Atlanta Journal Constitution reports that Norman Reedus and Greg Nicotero are opening a restaurant, called Nic & Norman's, this summer in Senoia, Ga., where much of the show is filmed.
• At Denver Comic Con, Jeffrey Dean Morgan relates, according to Fan Fest, "What I have found is the more laughing I do on-set, the madder Andrew Lincoln gets, which gives me great pleasure."
• TVLine discusses Carol's metamorphosis, noting that "you also can't — or at least shouldn't — say that her change of heart means she's lost her head."
• Deadline spotlights the trailer for Benny Boom's All Eyez On Me, featuring Danai Gurira as Tupac Shakur's mother.
• Movie Pilot extols the rivalry between Rick and The Governor, noting that "these guys never reconciled or even attempted to become friends."
• ComicBook.com looks back at Season 2, which "saw the conflict between Rick and Shane reach the point of no return."
• Playbill reports that Eclipsed, Danai Gurira's multi-Tony-nominated play, ended its Broadway run on Jun. 19.
To stay up-to-date on all the latest news about The Walking Dead, sign up for the weekly Dead Alert newsletter.
Read More