Press
Vogue Praises Danai Gurira; Norman Reedus Slays at Montclair Film Festival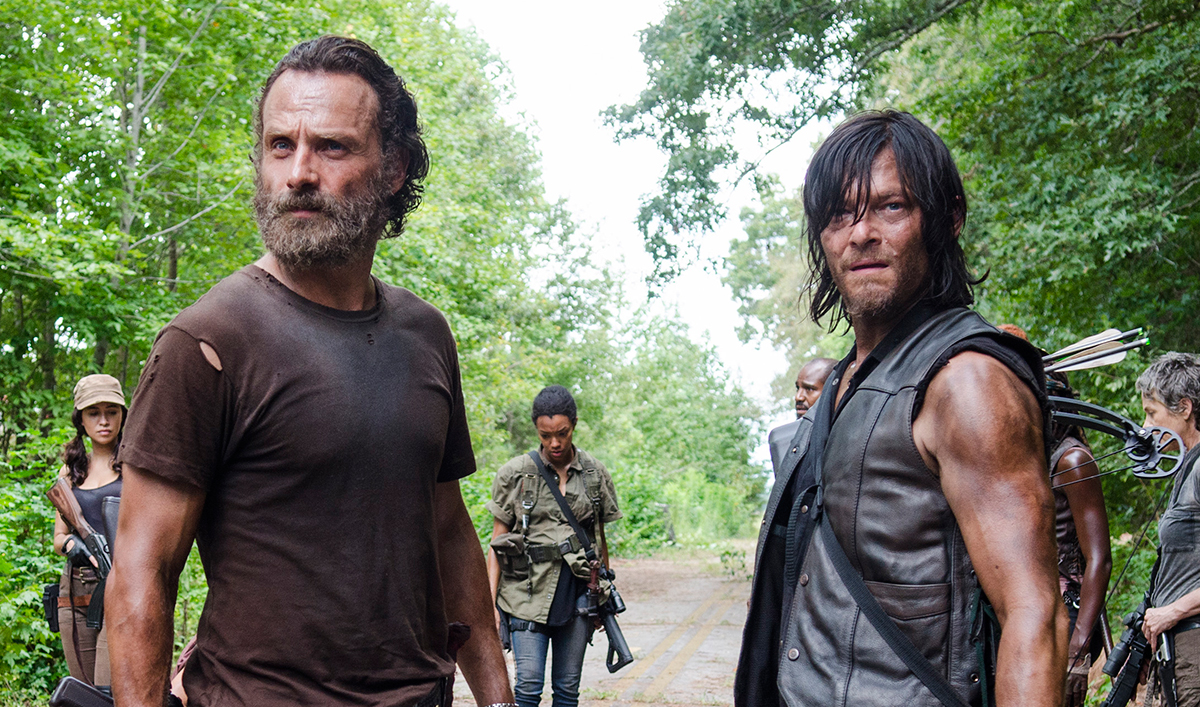 This week, Vogue praises Danai Gurira. Plus, Norman Reedus appears at the Montclair Film Festival. Read on for more:
• Vogue lauds Danai Gurira, the only woman included among the Tony nominees for Best Play and "the elegant Zimbabwean-American playwright and actress who has been quietly making waves in theater circles and beyond."
• Tap into Montclair reports from the Montclair Film Festival where Norman Reedus says of Daryl, "I liked how the character had a chip on his shoulder. The apocalypse gives the character reasons to become the man he becomes."
• Baristanet learned five things at the Montclair Film Festival from Norman Reedus, noting, that when viewers meet Daryl, "he is angry, untrusting, has low self worth. But with Reedus's beautiful acting — which is raw, real, and full of subtle emotion — Dixon grows into a someone you root for, He's an unlikely hero."
• Fangoria reports that Greg Nicotero and Howard Berger won the Fangoria Chainsaw Award in the category of Best TV Makeup/Creature FX for their work on The Walking Dead.
• Discussing Eclipsed with Co.Create, Danai Gurira explains, "I find it very joyful to create narratives around the African female voice."
• Nerdist posts prototype images of McFarlane Toys action figures of Daryl "in his signature gear" and Abraham "in his purloined military uniform."
To stay up-to-date on all the latest news about The Walking Dead, sign up for the weekly Dead Alert newsletter.
Read More