Press
Highlights From Robert Kirkman AMA; Dead Opens July 4 at Universal Studios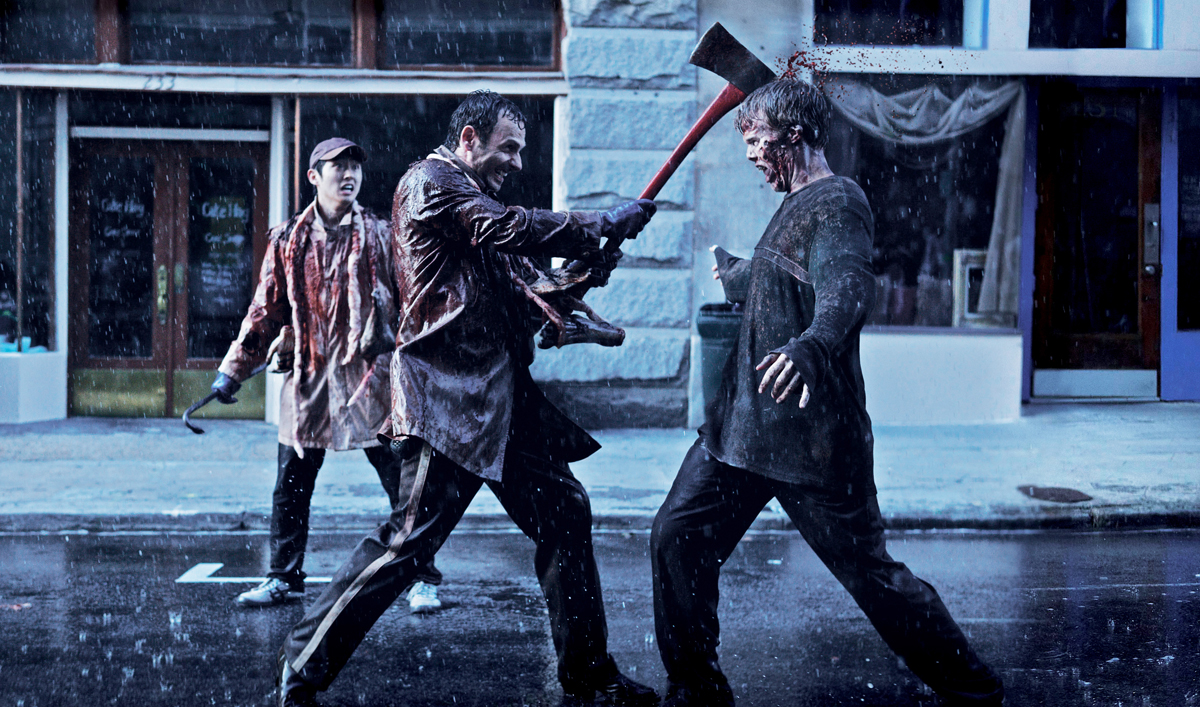 This week, Wetpaint shares highlights from Robert Kirkman's Reddit AMA, while The Walking Dead attraction at Universal Studios opens July 4. Plus, Danai Gurira's play wins an Obie Award. Read on for more:
• After Robert Kirkman's Reddit AMA, Wetpaint shares the "useful tidbits we gleaned from Robert's Q&A that will be of special interest to Walking Dead fans."
• USA Today reports that The Walking Dead attraction at Universal Studios Hollywood will open on July 4.
• Backstage reports that Danai Gurira's Eclipsed won the Obie Award for best ensemble.
• According to Vulture, Danai Gurira has this advice for young female writers: "Don't let disappointment stop you. Go where you are loved, where your voice is embraced and your vision is respected."
• Tom Payne (Paul "Jesus" Monroe) tells the Tampa Bay Times his favorite scene was "taking everyone to the Hilltop and introducing the audience to a new environment."
• Extra reports that Norman Reedus, Andrew Lincoln and other members of The Walking Dead cast will do a skit on NBC's Red Nose Day telecast.
• Movie Pilot points out some characters on The Walking Dead that "really do deserve a chance at love!"
• Uproxx spotlights the arrival of Season 1 of Voltron: Legendary Defender, starring Steven Yeun, on Netflix next month.
To stay up-to-date on all the latest news about The Walking Dead, sign up for the weekly Dead Alert newsletter.
Read More