Press
Emily Kinney Talks to NY Times; Tony Award nod for Danai Gurira's Eclipsed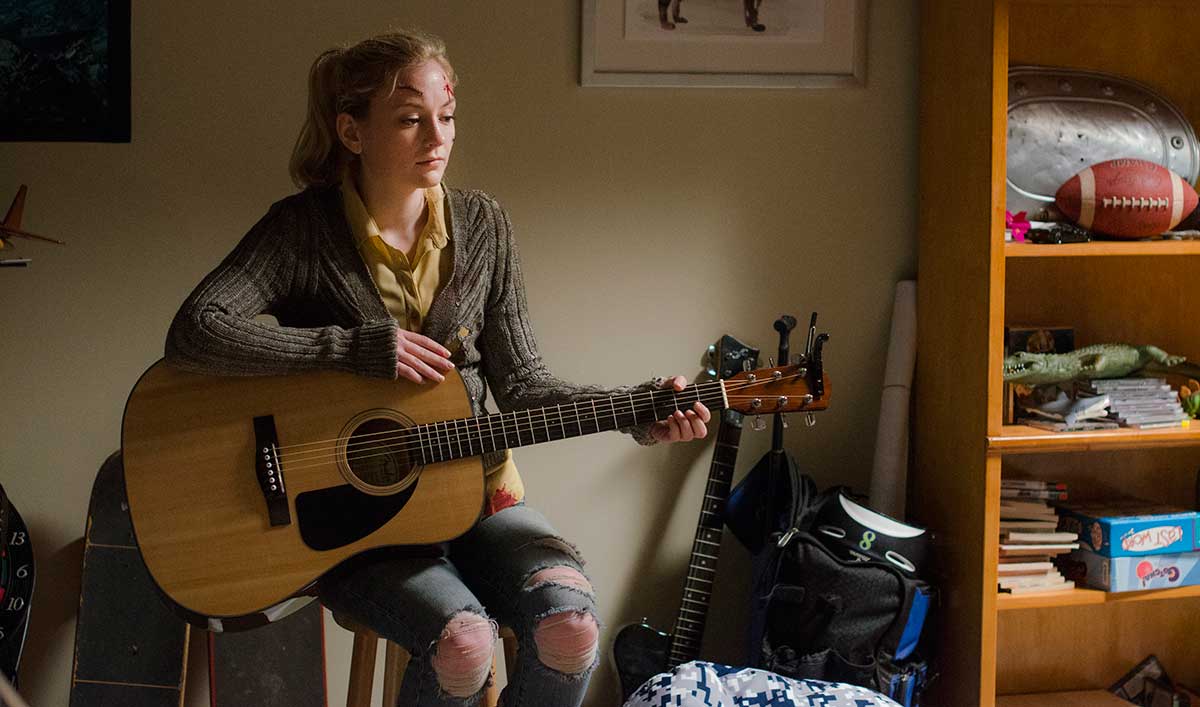 This week, Emily Kinney talks to The New York Times, while Danai Gurira's Eclipsed receives a Tony nomination. Plus, Seth Gilliam previews the havoc Negan will wreak. Read on for more:
• Talking to The New York Times, Emily Kinney reveals her Manhattan apartment has "my guitars and zombie things everywhere, because people still send them to me. I have survival kits everywhere."
• E! Online reports that Danai Gurira's Eclipsed is nominated for a Tony Award for Best Play.
• Seth Gilliam tells Toofab, "I can say from the little bit that I do know about the upcoming season, there will be lots and lots of tears shed. I think there will be a good deal of shock, a lot of heartbreak and what I can say is that Negan is far from done."
• Backstage reports that Danai Gurira will be presented with the Drama Desk's special Sam Norkin Award: "Danai Gurira demonstrates great insight, range, and depth, bringing a fresh new voice to American theater."
• According to ComicBook.com, Chris Hardwick tells Jimmy Kimmel that Greg Nicotero has offered to bring zombies to his upcoming wedding, so "we're gonna have Greg Nicotero zombies serving drinks."
• Movie Pilot looks at the seven times a character from The Walking Dead "went through a blood baptism — whether it be with their blood or someone else's — and had their lives changed forever."
• ComicBook.com reports that the next three pages of Here's Negan reveals that a pre-apocalyptic Negan was a school teacher and ping pong coach.
• The Wisconsin Gazette interviews Mark Grzybowski, the maker of Michonne's sword, and he says, "It was really cool seeing my sword on television."
• Fan Fest pays homage to Carol: "I hope we don't lose Carol along the way. Her character really is amazing, and I can only imagine the toll her death would have on the group. Especially for Daryl and Rick."
• ComicBook.com spotlights Cinematica, which has "put together a list of the eight worst deaths on The Walking Dead in a nine-minute, excruciating montage of carnage."
• The New Zealand Herald spotlights a Lego-inspired fan-made video that "reproduces the season finale's closing scene perfectly."
• Speaking with Tech Insider about the zombies on HBO's Game of Thrones, Greg Nicotero says, "I love the idea of skeletons walking around — that they threw themselves off a cliff and get up and then just start running. I thought it was great."
To stay up-to-date on all the latest news about The Walking Dead, sign up for the weekly Dead Alert newsletter.
Read More