Press
ComicBook.com Lists Dead's Shocking Deaths; Robot Chicken Takes on Dead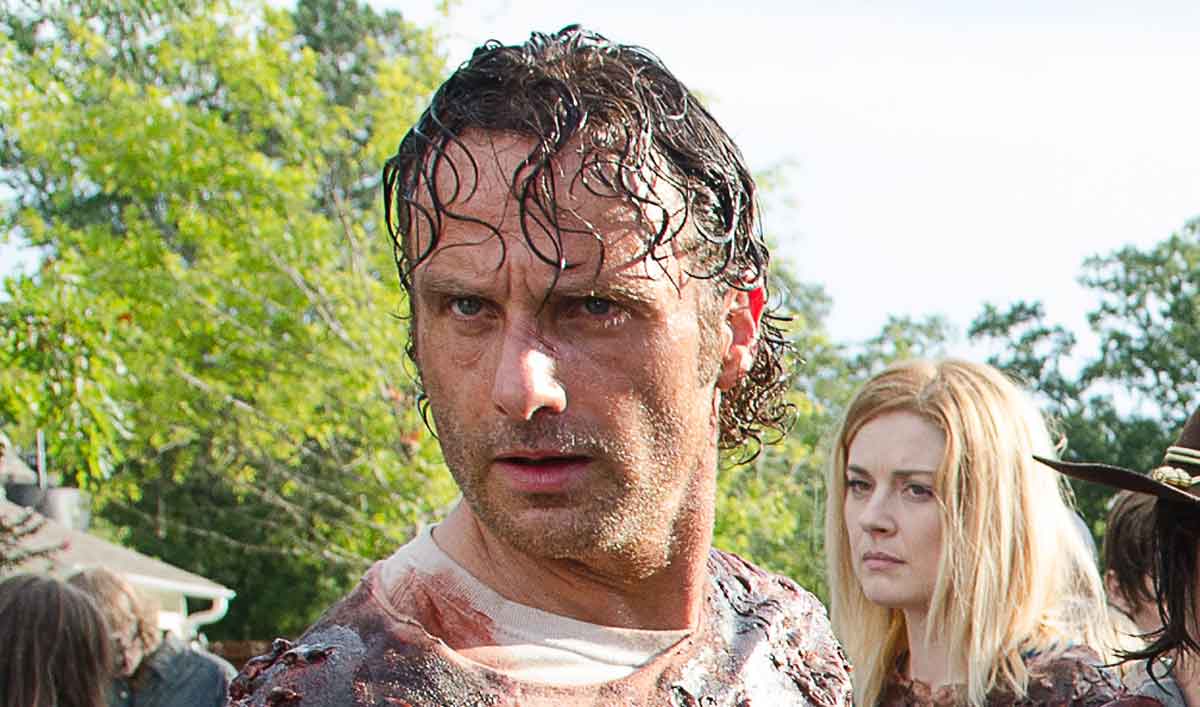 This week, ComicBook.com lists The Walking Dead's shocking deaths, while Robot Chicken takes on the show. Plus, Robert Kirkman does a Reddit AMA. Read on for more:
• ComicBook.com takes a look at The Walking Dead's five most shocking deaths, noting that the series "killed main characters left and right" in the first few seasons.
• TVLine reports that Adult Swim's Robot Chicken will join forces with Robert Kirkman and Scott Gimple to create Robot Chicken: The Walking Dead, "which will unleash an animated zombie apocalypse."
• According to ComicBook.com, Robert Kirkman teases during a Reddit AMA, "The premiere episode of season 7 is going to be hard on everyone, Rick especially."
• Dread Central reports that Topps is partnering with The Walking Dead and Fear the Walking Dead on a set of trading cards, including "Shane as a walker, Carl with a can of beans, and Carol in disguise as one of the 'Wolves.'"
• FlipSidePA shares the five things it learned at a recent The Walking Dead event about being a walker.
• Cinema Blend checks out the poster for Ride With Norman Reedus and notes, "Few contemporary television actors have a monopoly on being a badass quite like Norman Reedus."
• A.V. Club spotlights the trailer (which "hints that the show will offer fun and wonder in equal measures") for Netflix's Voltron reboot, which features the voice of Steven Yeun.
• Variety announces that AwesomenessTV will launch a scripted psychological-thriller series called t@gged featuring Katelyn Nacon.
To stay up-to-date on all the latest news about The Walking Dead, sign up for the weekly Dead Alert newsletter.
Read More