Press
Lauren Cohan Teases Season 7; Melissa McBride Discusses Carol and Daryl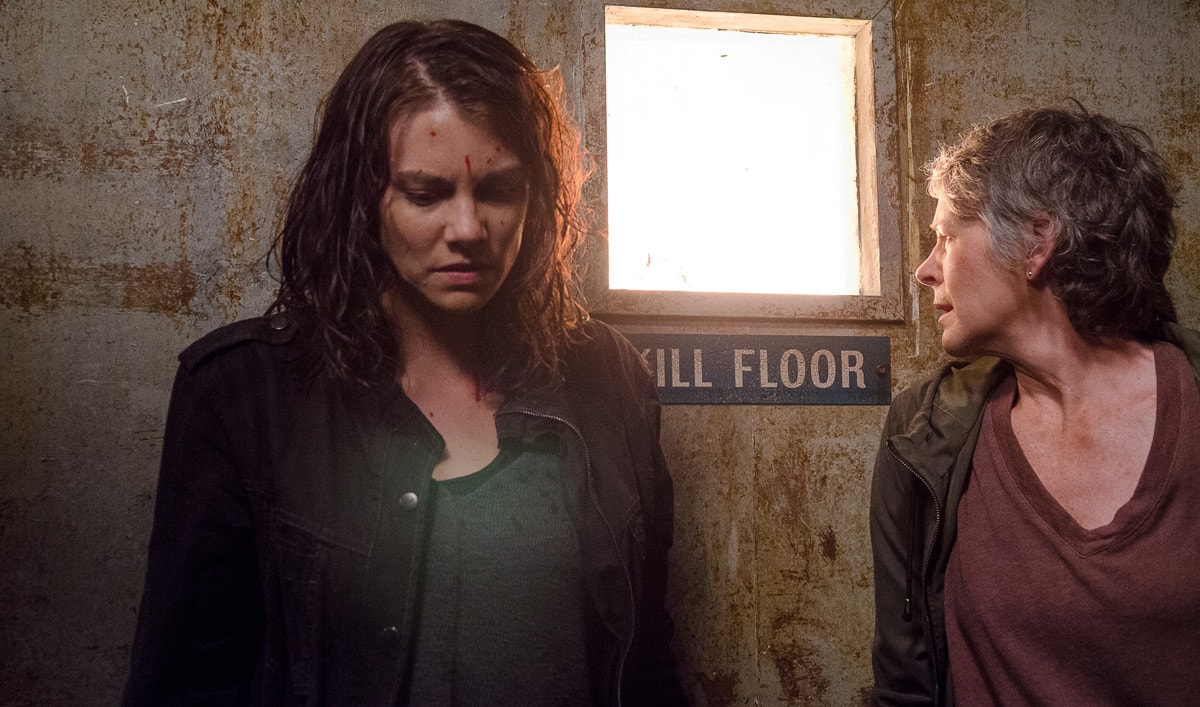 This week, Lauren Cohan teases Season 7, while Melissa McBride discusses Carol and Daryl. Plus, The Hollywood Reporter figures out what's been revealed so far about the new season. Read on for more:
• Teasing Season 7's return, Lauren Cohan says to E! Online that "the season comes back with a pretty intense, explosive start. That much I know."
• Asked by the Los Angeles Times about Carol and Daryl, Melissa McBride says she adores the two characters "for their pasts. I adore them for how they've come together and walked this apocalypse together. There's a sweetness there that's undeniable."
• The Hollywood Reporter "takes a look at what we know (so far) about season seven."
• Speaking with The Wall Street Journal, Danai Gurira says the season finale ending was "horrifying because you know something imminent is about to happen and you're completely out of control, and for these characters like Rick and Michonne, to not be in control is just, it's the most painful thing."
• Lauren Cohan tells the Los Angeles Times that "there's something about that final scene where we're all in a semi-circle so powerless, especially with Andy, because we've never seen him so broken. You don't see us en masse at a loss of what to do. It's more than about television at that point. That defines a turning point."
• "I watched the episode and got gut-wrenched even though I knew what happened. It was pretty crazy, and I think that the fan reaction is definitely testament to the depth of that," Lauren Cohan says to The Wall Street Journal.
• Regarding the Season 6 cliffhanger, Lauren Cohan explains to The Huffington Post that the cast "knew it was going to end with a lot of uncertainty. And we don't know. Like, we have possibilities, but we don't know what's actually happening."
• The Huffington Post spotlights an episode of James Franco's Making a Scene where "the team decided to add their usual spoof twist to 90s classic sitcom The Fresh Prince Of Bel Air by reworking the original iconic opening sequence" with zombies.
• Design & Trend shares "10 burning questions from the finale that will haunt us until the season 7 premiere."
• FiveThirtyEight declares "it's a good time to appreciate just what the Walking Dead franchise has done for the two companies that distribute it, AMC Networks on television and Image Comics in print."
• According to ComicBook.com, Chris Hardwick jokes that Patrick Stewart is, in fact, Negan "and I am the one who gets to meet Lucille."
• Norman Reedus talks to EW about Ride With Norman Reedus, his new AMC show debuting in June, saying, "I take a person and we go on a journey, and we experience things together. They show me their town on motorcycles, and we explore new towns on motorcycles. It's been a real gypsy-esque adventure that's just a ton of fun."
• "The Walking Dead Season 6 is over, so now that we're in the midst of some intense withdrawal we figured there was no better time to comb through some awesome behind the scenes photos," Wetpaint says.
• Dread Central compiles "a list of zombies we'd love to see [Greg] Nicotero pay tribute to in the near future."
To stay up-to-date on all the latest news about The Walking Dead, sign up for the weekly Dead Alert newsletter.
Read More