Press
Jeffrey Dean Morgan Talks to Seth Meyers; Dead Cast Questioned by James Lipton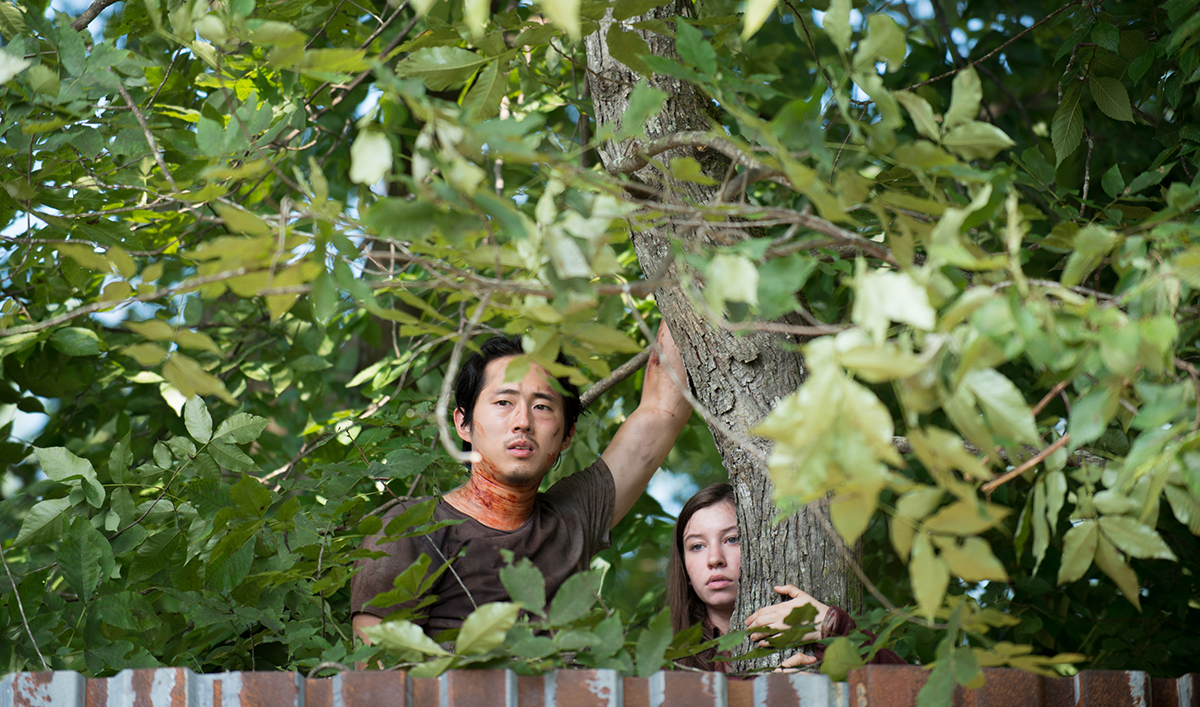 This week, Jeffrey Dean Morgan talks to Seth Meyers, while The Walking Dead cast appears on Inside the Actor's Studio. Plus, Norman Reedus teases the rest of Season 6 to EW. Read on for more:
• On Late Night With Seth Meyers, Jeffrey Dean Morgan discusses joining The Walking Dead and calls Negan "a game changer."
• E! Online reports that Scott Gimple, Robert Kirkman and several members of the cast will appear on Bravo's Inside the Actor's Studio on Feb. 11.
• On Inside the Actor's Studio, Lauren Cohan reveals that the scene were Maggie has to give Lori a C-section made her want to leave the show because it "affects you so deeply to the core to dive into so much of this material," according to Comic Book Resources.
• Also on the program, Cinema Blend reports that Robert Kirkman says people have to die on the show because "if you go too long a period with characters surviving and being safe then you lose that element of 'oh my god any of these characters could go at any moment.'"
• Addressing Daryl's limited screen time in Season 6 so far, Norman Reedus tells Entertainment Weekly, "I'm definitely excited for people to see the second half. I definitely have more to do."
• TVLine shares five things viewers need to know about the midseason premiere, noting, "Here's why you should dread the series' return as much as look forward to it…"
• TVLine adds, "Not only does the midseason premiere boast what may be the series' most intense montage ever, it also allows an extremely unlikely pair to step up and play hero."
• Danai Gurira speaks with Entertainment Weekly about Alexandria, saying Michonne "always respected Deanna and always really wanted this place to work and always really wanted a home for them to really function with some degree of normality."
• For his part, Steven Yeun tells Entertainment Weekly that viewers are "getting to see Glenn grow as a father, without being one, kind of the precursor of seeing what type of person he is and what he's made of before it happens."
• Undead Walking has some tidbits from The Walking Dead event at the Smithsonian Institution, including Greg Nicotero's statement to "wait til we get to the end of the season. The show skyrockets into the stratosphere."
• E! Online reports that Alicia Witt has joined The Walking Dead, although the details of "her mysterious role are being kept under wraps."
• Entertainment Weekly posts a video of when Jimmy Kimmel "pitted The Walking Dead actress Lauren Cohan and Kung Fu Panda 3 star Jack Black in a game of 'Name That Thing.'"
• TV Insider previews The Walking Dead's Valentine's Day return, with Scott Gimple teasing, "We are going to see a larger world and discover all sorts of complications and complexities to the world that the group was not aware of and not even thinking about."
• Andrew Lincoln tells TV Insider the midseason premiere is an "amazing script and it's one of my favorites. It's big, like the Magnificent Seven. It's everything I love about our show, when we're spinning all the plates."
• Entertainment Weekly speaks with Tom Payne about playing Jesus, whom he calls "physically and mentally capable, but is careful not to reveal his strengths too quickly."
• Reviewing the midseason premiere, ComicBook.com writes that it's "a showcase of all the reasons why we love The Walking Dead: Emotions. Death. Terror. Shock. Zombies. High stakes."
• Rolling Stone eagerly anticipates the show's Feb. 14 return because "we're anxious to see what's in store for Rick & co. especially since one of the books' big bads, Negan, got namedropped during the last pre-break episode."
• Entertainment Weekly shares an exclusive teaser "with some new footage and dialogue to tide you over until the most zombietastic Valentine's Day ever."
• Variety reports that The Walking Dead was honored with a Golden Reel Award nod for excellence in sound editing in the category of Television — Short Form, Dialogue & ADR.
• Greg Nicotero, speaking to Channel Guide Magazine, says the second half of the season is "uncharted territory for all of us, and we're tremendously excited about where the show is going and the threats that are going to appear."
• SFX Magazine learns from Greg Nicotero that Carol, not T-Dog, was going to be killed in Season 3 because "there was some concern in the writers' room that they didn't know where to take her character."
• Norman Reedus, speaking with Empire about Negan's arrival, says, "There's going to be a fight. I won't tell you who, when and where, but I can promise you a fight."
• Atlanta Magazine interviews Norman Reedus, who warns there's "pretty much an all-out war. A lot of tears will be shed in the second half, for sure. The bad guys are there, they took our stuff, they want what we have."
• A website called Visu details Carol's kill count and calls Carol's characterization "one of the most empowering and believable journeys ever seen on television."
• TBI reports that The Walking Dead is "the most in-demand television show in the world."
• Fangoria's nominations for best TV supporting actor includes Lennie James, who "broke past all expectations to deliver one of the most memorable performances on television and provided a great ying to The Walking Dead's ever-depressing yang."
• According to The Hollywood Reporter, Gale Anne Hurd will executive produce an adaptation of a series of books by Douglas Preston and Lincoln Child for Spike TV, to be titled Pendergast.
To stay up-to-date on all the latest news about The Walking Dead, sign up for the weekly Dead Alert newsletter.
Read More