Press
Critics Call The Walking Dead Mid-Season Premiere "Spectacular" and "The Episode We've Been Waiting For"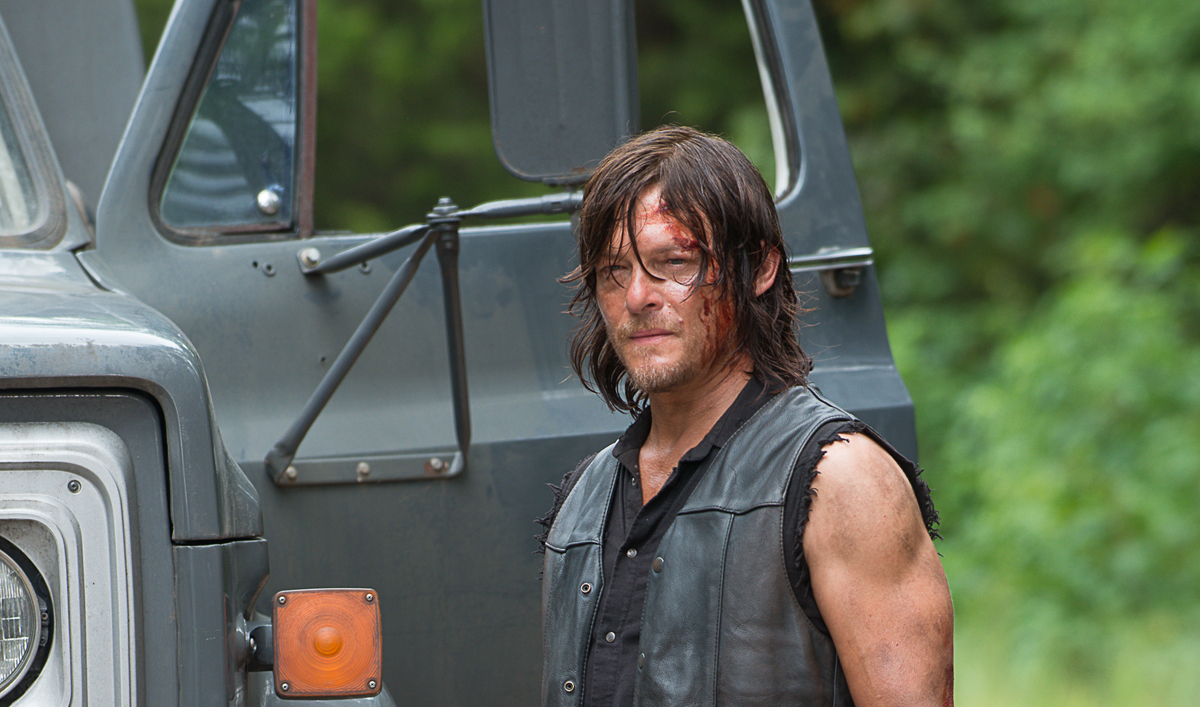 Fans are already buzzing about the Mid-Season Premiere and they're not alone. The reviews for Sunday's episode are in and the critics are heaping praise on the episode, which they call "Spectacular," and "One of the best, most-shocking episodes of The Walking Dead…" What else are the critics saying? Read on and find out just how exciting Sunday promises to be:
• "The first episode back delivers exactly what viewers have wanted to see for months… massive carnage, a lot of near-death experiences, the biggest crowd-pleasing moment of the season, and hands down the best cold open of the series so far." – Dustin Rowles, UPROXX
• "The Walking Dead has spun its best episode in years with 'No Way Out.'" – John Saavedra, Den of Geek!
• "The midseason premiere is a showcase of all the reasons why we love The Walking Dead: Emotions. Death. Terror. Shock. Zombies. High stakes." – Brandon Davis, ComicBook.com
• "Your heart will be pounding in your chest throughout much of the first five minutes of the opener. So much so that the opening credits will serve as a breather — but only to get you prepped for the rest of the episode to come. " – Kristen Acuna, Tech Insider
• "The show comes roaring back (on Valentine's Day, no less) out of its midseason break — operating on multiple fronts with various characters, and a sustained level of tension that has become its hallmark." – Brian Lowry, Chicago Tribune
• "There is plenty in the mid-season premiere to deliver an adrenaline jolt." – Joanna Robinson, Vanity Fair
• "This isn't a good episode. This is a great one." – Mark Dawidziak, Cleveland.com
• "Not one character feels underused, and just like its comic counterpart, Sunday's premiere marks a terrific entry into larger world, large enough to feel The Walking Dead has only just begun." – Kevin Fitzpatrick, Screen Crush
Get ready for the premiere by watching a new trailer for the Mid-Season Premiere. Or catch up on full recent episodes on amc.com using your cable provider to log-in or on the AMC Mobile App.
The Walking Dead returns Sunday at 9/8c on AMC. Get show updates by signing up for Dead Alert.
Read More