Press
Scott Gimple Previews Negan; Greg Nicotero Teases Upcoming Death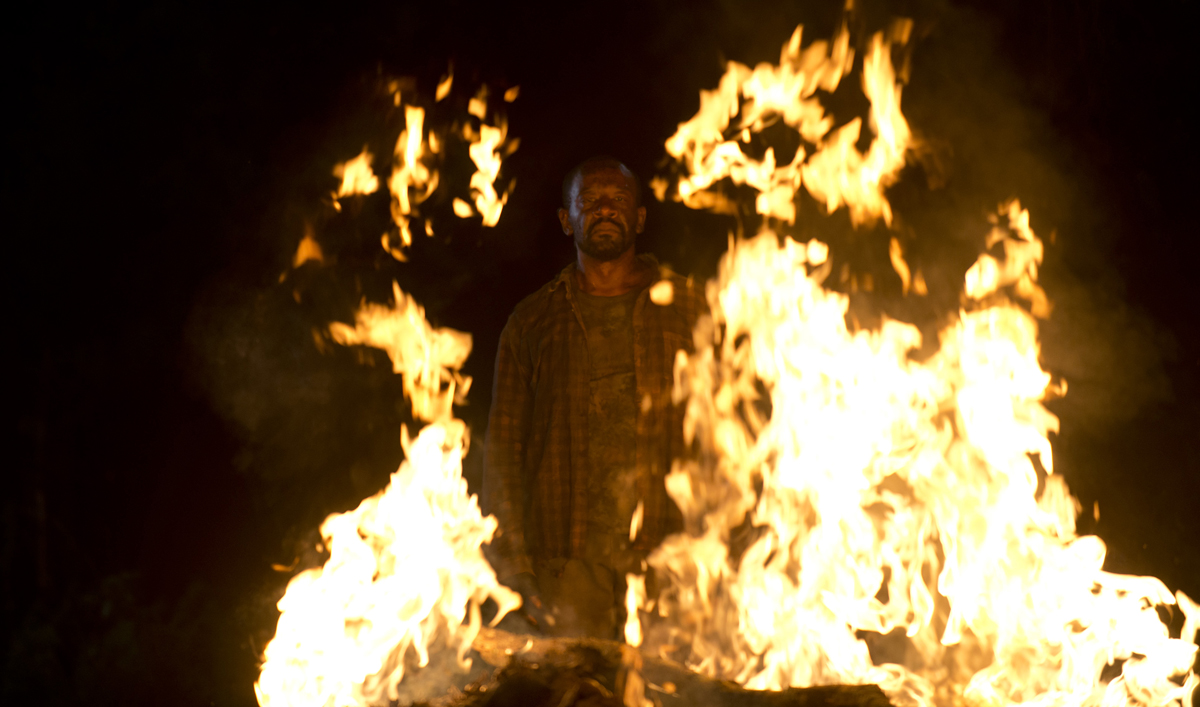 This week, Scott Gimple previews Negan's upcoming appearance to TV Guide, while Greg Nicotero teases an upcoming major death. Plus, Variety checks out the midseason trailer. Read on for more:
• Previewing the rest of Season 6, Scott Gimple tells TV Guide that the introduction of Negan will "see him brought to life straight out of the books."
• According to ComicBook.com, Greg Nicotero teases to Empire about the rest of Season 6, "If you read the comic book, you know we're climbing towards a major death."
• Variety spotlights the midseason trailer, which show "Lauren Cohan's Maggie seemingly in peril (perhaps in relation to the sight of Steven Yeun's Glenn taking a gun to a zombie's temple) and Andrew Lincoln's blood-cloaked Rick Grimes."
• Playbill reports that an off-Broadway production of Danai Gurira's Familiar, which begins performances next month, has cast Law & Order: SVU's Tamara Tunie, Roslyn Ruff and Myra Lucretia Taylor, among others.
• Variety reports that Robert Kirkman will be a guest on Season 3 of Neil deGrasse Tyson's weekly science-based talk show, StarTalk.
• MTV compares Lauren Cohan's best-known characters and pronounces Maggie the winner because "Maggie's journey as she's toughened up, learned zombie survival skills, and fallen in love has definitely honed her into one badass babe."
• ComicBook.com relives the top five moments of Season 6 so far, noting, "We've had more zombies than ever, a gigantic mystery surrounding a certain pizza boy's survival, and some widow on widower lovin' in Alexandria."
• Zimbio memorializes Tyreese, noting, "Even someone as strong and kind as Tyreese couldn't survive the walkers." Zimbio also remembers Noah, who suffered "one of the most gruesome deaths on a show filled with gruesome deaths."
• Female First showcases a trailer for Triple 9, a movie that stars Norman Reedus and has "one of the best film line-ups of early 2016."
• Lennie James, interviewed by Indiewire on the set of his movie Double Play, says "it's a story in which sex is used as a viable commodity and that's done by both the men and the women."
To stay up-to-date on all the latest news about The Walking Dead, sign up for the weekly Dead Alert newsletter.
Read More