Press
Danai Gurira Books Movie Role; Ross Marquand's Celebrity Impressions at VF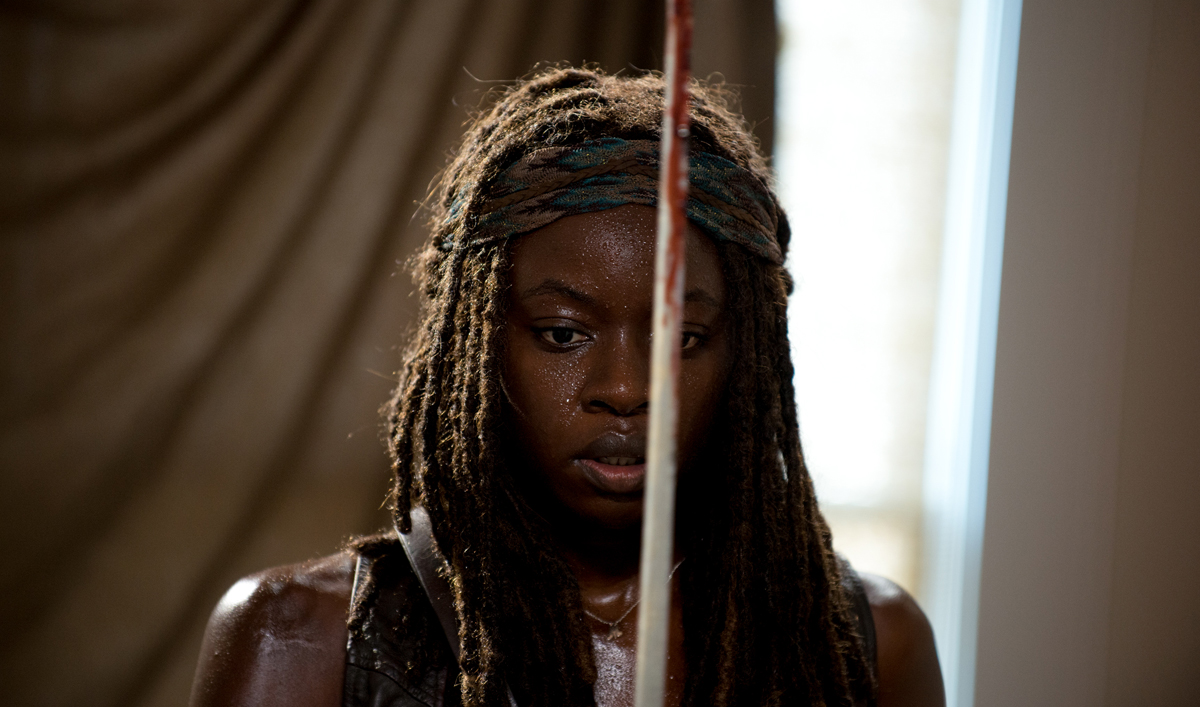 This week, Danai Gurira books a major movie role, while Ross Marquand performs his celebrity impressions for Vanity Fair. Plus, The Walking Dead gets awards nods from the Cinema Audio Society and the Makeup and Hair Stylists Guild. Read on for more:
• Deadline reports that Danai Gurira has booked a major feature film role, playing Tupac Shakur's mother in a biopic of the rapper and actor, noting, "As soon as her samurai sword-swinging Michonne character entered The Walking Dead, it was clear Danai Gurira would be an actress to watch."
• Vanity Fair spotlights Ross Marquand's "killer" celebrity impressions, noting that the "beauty of these impressions is that there are no costumes, wigs, or props to get the idea across, it's pure skill."
• Variety reports that the Season 6 premiere, "First Time Again," has been honored with a nomination from the Cinema Audio Society for an award in the Television Series – 1 Hour category.
• Variety also reports that The Walking Dead received two nods from the Makeup and Hair Stylists Guild for awards in the categories of Best Contemporary Make-Up and Best Special Make-Up Effects.
• Gale Anne Hurd talks to CNN about social media creating a community, saying, "People have formed a new family. We call it the #TWDFamily. … Now people don't have to wait for the water cooler in the office the next day."
• Norman Reedus speaks with Haute Living, which says he's "equally as agile taking photographs and painting as he is on a film set, atop a motorcycle or playing the bass."
• Den of Geek recommends checking out Syfy's Hunters, a drama "about aliens living among us" that boasts Gale Anne Hurd as a producer.
• IGN checks out the character posters featuring Triple 9's "amazing cast" including one of Norman Reedus.
To stay up-to-date on all the latest news about The Walking Dead, sign up for the weekly Dead Alert newsletter.
Read More