Press
Forbes Deems Dead One of Year's Best; Melissa McBride Wins Online Award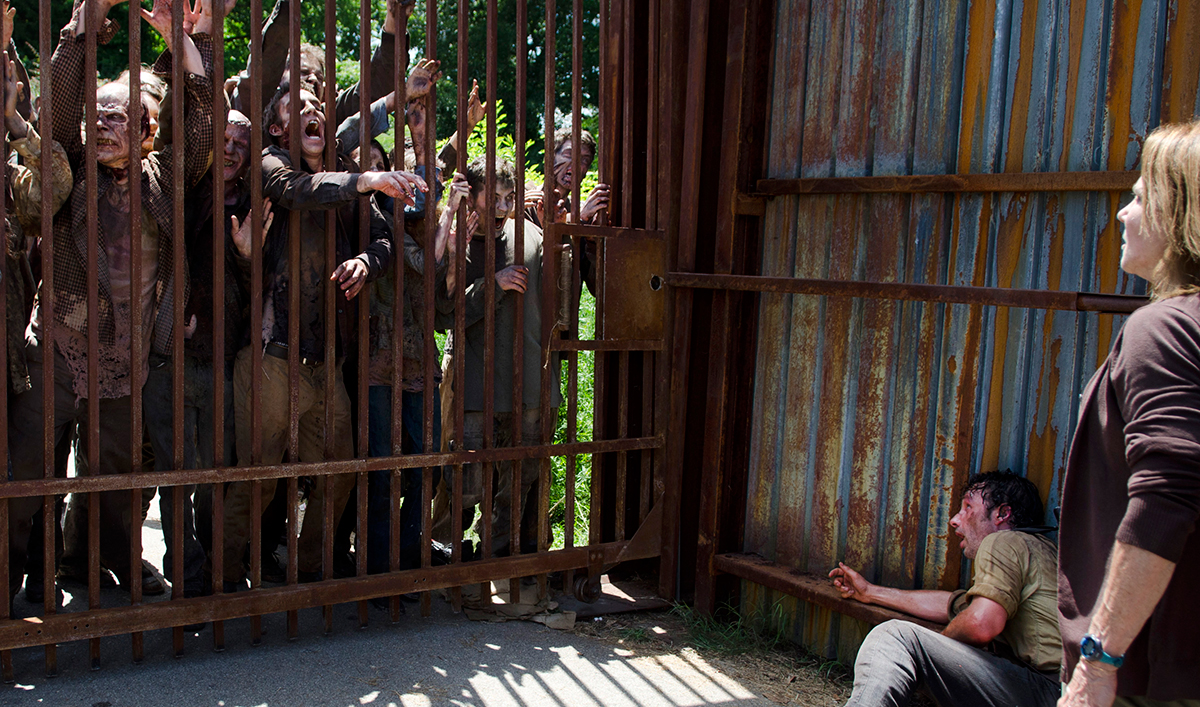 This week, Forbes considers The Walking Dead one of 2015's best shows, while Melissa McBride wins CarterMatt's top actress award. Plus, the Jessica Jones showrunner explains why she binge-watched Dead. Read on for more:
• Forbes ranks The Walking Dead as one of 2015's top shows because "Scott Gimple has used the freedom that comes with success to take real chances with his storytelling."
• Melissa McBride, who has made Carol's evolution "into something that was beautiful, progressive, and organic," wins CarterMatt's top actress award.
• The showrunner of Jessica Jones tells The Daily Beast, "The Walking Dead drew me back in this year. Such rich character development, and so many great surprises. I'm particularly loving what they're doing with Carol this year."
• The St. Louis Post-Dispatch lauds The Walking Dead as one of 2015's 10 best because "no show is more nerve-wracking to watch or more fun to analyze the next day."
• Ad Age reports that The Walking Dead was the only cable series to make the list of the top 10 most-watched entertainment shows in 2015, according to Nielsen figures supplied by Dentsu Aegis.
• The Walking Dead was the most-watched cable TV show in 2015 according to Nielsen, reports USA Today, while Variety reports that the show was the top time-shifted TV program this year as well as the TV show with the most Twitter exposure for the third straight year.
• Lauren Cohan appears on Shape's January/February cover and reveals her fitness secrets, saying, "Working out gives me endorphins and makes me happy. I need it!"
• E! Online pays tribute to the most heartbreaking TV deaths this year, including Noah who was "well-liked and the way he went—in a gruesome altercation with a horde of zombies and a revolving door—was particularly revolting. Noah, we hardly knew ye."
• Emily Kinney tells Rolling Stone, "I do think it happened to be some lucky in-the-stars thing that they decided to make Beth be someone who sang, because audiences are a little more like, 'Oh, the singing one.'"
• Colorado's KWGN interviews its native son, Ross Marquand, who says he was "initially terrified of the zombie extras" on The Walking Dead.
To stay up-to-date on all the latest news about The Walking Dead, sign up for the weekly Dead Alert newsletter.
Read More