Press
CarterMatt Touts Melissa McBride; Dead's Most Shocking Moments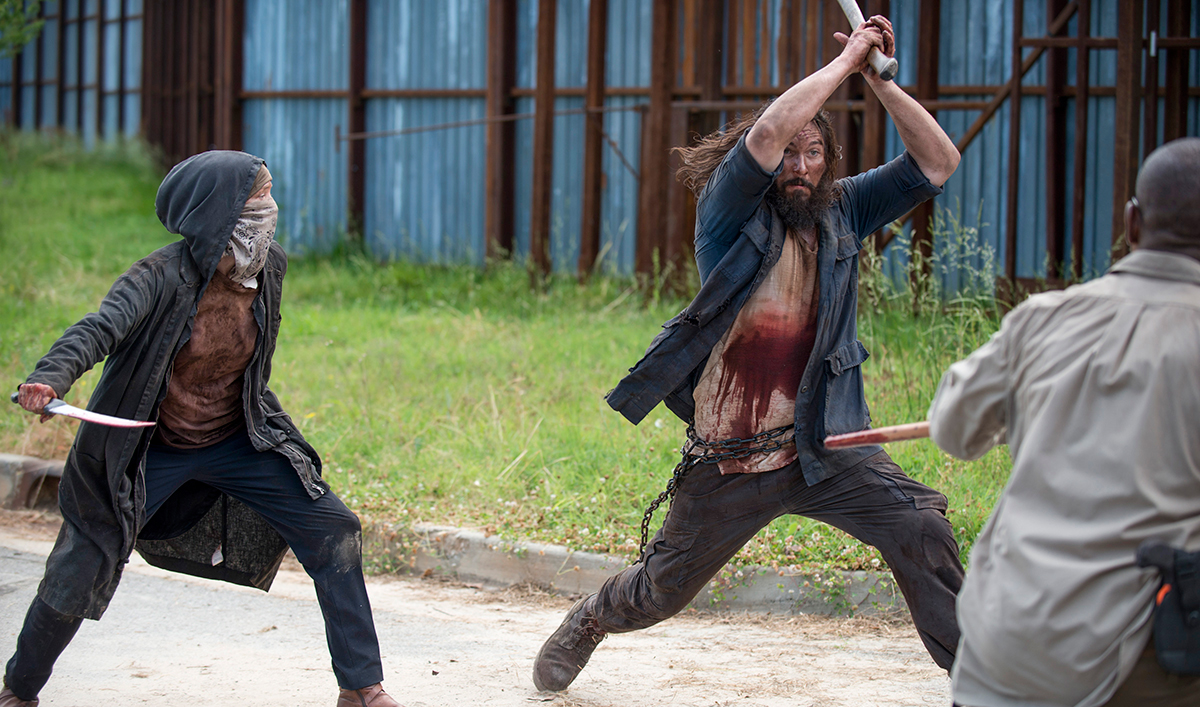 This week, CarterMatt applauds Melissa McBride, while TheWrap looks at The Walking Dead's most shocking moments. Plus, TVLine details why Glenn had an awful year. Read on for more:
• CarterMatt applauds Melissa McBride, who "got to play so many different versions of Carol this year; some of them were protective, some were dangerous, and some were secretive. All were incredibly entertaining."
• TheWrap runs down the "truly unbelievable moments" from the second half of Season 5 and first half of Season 6, including Tyreese dropping the hammer and Noah getting torn to shreds.
• TVLine considers Glenn one of the TV characters who had an awful year since he was "nearly killed twice by Nicholas — on purpose at the end of last season, accidentally at the start of this season. Made it back to Alexandria only to find the community surrounded by walkers."
• TheWrap reports that AMC's Twitter account asked fans to mash up The Walking Dead and Star Wars, noting that "one of the biggest shows on TV combined with one of the biggest movie franchises of all time equals an instantly popular hashtag."
• Uproxx considers Noah's death one of TV's most notable this year: "Noah was a good, sweet guy, but like Glenn, we just had to sit quietly and see a good kid slowly ripped apart right in front of our eyes until the lights went out in his."
• Glenn and Maggie is one of Bustle's favorite TV couples because they're "the beating heart of The Walking Dead."
• Popsugar showcases a clip from The Boy, which stars Lauren Cohan.
To stay up-to-date on all the latest news about The Walking Dead, sign up for the weekly Dead Alert newsletter.
Read More