Press
Norman Reedus Previews Season 6; Lauren Cohan Discusses the Wolves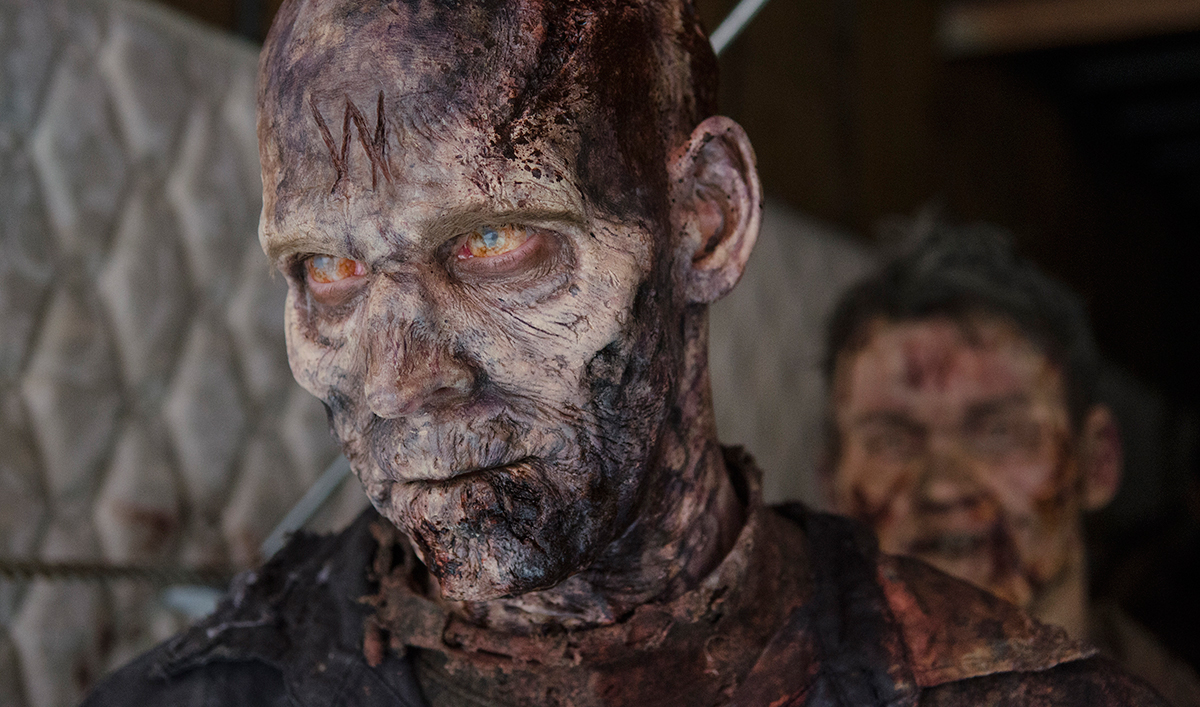 This week, Entertainment Weekly interviews Norman Reedus, while Lauren Cohan discusses the danger of the Wolves. Plus, there are previews from lots of other cast and crew members and building anticipation for the Season 6 premiere. Read on for more:
• Norman Reedus teases to Entertainment Weekly that Episode 6 will reveal "one particularly beautiful, gruesome zombie" as well as something that "harks back to a Daryl and Carol moment."
• Entertainment Weekly interviews Lauren Cohan, who reveals that the Wolves are "going to feel like the beginning of the end. The Wolves are going to be incredibly scary and at a time when we have a limited amount of strong people that can actually deal."
• The Telegraph interviews Andrew Lincoln, who reveals that the cast has "the same reaction as the audience does when someone dies. We feel robbed."
• Andrew Lincoln tells the Toronto Sun, "You'll notice from the first episode of the new season, it's tonally different. We're not trying to replicate what we did last year, quite the opposite. Because we know, if you repeat, it's death for a show."
• Steven Yeun, speaking to Entertainment Weekly about the battle for Alexandria, says Glenn is "finding a reason to fight for this place, and that's to have a life, to bring some semblance of life back."
• Deadline talks to Gale Anne Hurd about Morgan, and she says, "The remarkable thing is considering how few episodes he's been in, the impact that he's had. That even though he hasn't been present very much, Morgan's presence continues to resonate."
• Scott Gimple reveals to TVLine that a Season 6 episode will focus on Morgan's transformation: "Something happened in the middle of all of that. And we really do need to show [it to] you."
• Danai Gurira tells Entertainment Weekly that, at the end of Season 5, "Michonne starts to go back a little bit and pick up her sword again and realizes that, you know, I can't … I can't put away my power. There's just no way."
• Andrew Lincoln teases to the New York Daily News, "A bow is being pulled back, and in the last 30 seconds of the premiere, that bow is released, the arrow flies, and the next eight episodes are about the fallout from what happened in those last 30 seconds."
• Entertainment Weekly talks to Tovah Feldshuh, who says that Deanna "has a complete understanding now that there has to be a shift in her reality and her point of view of how the world runs in order for her to survive. So we have a woman transitioning from statesman to warrior."
• "Picking up where season 5 left off, while embarking on new plots, The Walking Dead looks very much at the top of its game, with strong character material mixed with a massive set piece in the extended premiere made possible, no doubt, by its enormous popularity," Variety says of the Season 6 premiere.
• For its part, MTV raves, "The episode is an incredible, complete package, as big as you'd want a Walking Dead movie to be; but it also shows how things start off bad — and as usual, are only going to get way, way worse."
• Deadline adds that Season 6 brings the show "an extra jolt – which, as much as the series stays focused and re-invents as it has most seasons, is a surprising and welcome reinvigoration of a blockbuster that I didn't think even needed it."
• TV Guide previews the Season 6 premiere, wondering about Rick and Morgan and whether "the two old friends [are] still on the same side."
• ComicBook.com reviews the Season 6 premiere, declaring it's "going to satisfy die-hard Walking Dead fans and Walking Dead critics alike. Staunch performances from the well-known cast and tremendous execution of character relationships combine for a a satisfying 90-minute premiere of The Walking Dead."
• Alexandra Breckenridge tells Entertainment Weekly that Pete's demise causes Jessie to feel "immense guilt because she feels relieved, but she also is mourning his death. It's so complicated for her that any interest that she had for Rick in that moment, it's not her main focus."
• Popular Science interviews Ross Marquand, who shares his zombie apocalypse survival strategy: "I'd find the nearest Costco, secure it, and become king of my domain. Seriously, if you had just one Costco, you'd be set for life!"
• Ross Marquand, chatting with Entertainment Weekly, previews, "At the very beginning of season 6, and then throughout this season, you'll see a shift in Aaron where he goes from being polite and very deferential to really kind of taking a stronger leadership role and deciding, this is what we need to do."
• Even though a traditionally happy ending is unlikely, Andrew Lincoln tells ComicBook.com that his vision for Rick would be "taking his boots off, getting in a warm bath, and watching his children frolic hand in hand through a field of daisies."
• Cleveland.com previews "what you can expect from Rick Grimes and company" during Season 6.
• Meanwhile, Rolling Stone decides to "take a moment to recall exactly where we left off, and to prepare for whatever horrors may await the living in the weeks ahead."
• Channel Guide Magazine checks in with Greg Nicotero and several cast members about where the major characters are at the start of Season 6.
• Fast Company features a supercut of "the most innovative ways the zombies of The Walking Dead have been taken down."
• Cleveland.com speculates what the show would be like "if Shane were still around."
• Slate applauds the show's use of flashbacks, commenting, "The showrunners have said that this season will use flashbacks extensively. So far, that seems like a very good thing."
• MTV speculates what would happen if "the whole FtWD Clark-Manawa squad were to be suddenly transported, Once Upon a Time-style, to the significantly tougher world of the OG Walking Dead?"
• Entertainment Weekly tests viewers about the show's deaths, whether "the killings were a result of a hungry walker, or a jealous love triangle between red-blooded foes."
• Wetpaint gives seven reasons why Daryl is "the coolest TV character ever," saying, "it was pretty hard to cut it down to just seven."
• Speaking with ComicBook.com about different Punisher incarnations, Jon Bernthal says, "Look, outside of my family, there's nobody in this world I love like Norman Reedus. I love that dude with everything I got. But his Punisher couldn't touch my Punisher."
• Entertainment Weekly takes a look back at members of The Walking Dead cast "before they were stars."
• Dread Central highlights AMC's release of "Then and Now" videos for Maggie, Glenn and Daryl "focusing on the transformations our survivors have gone through."
• Zimbio looks back at its favorite Easter eggs over the years.
• Flickering Myth spotlights some new photos from the Season 6 premiere.
To stay up-to-date on all the latest news about The Walking Dead, sign up for the weekly Dead Alert newsletter.
Read More