Press
Lauren Cohan Chats With EW; Scott Gimple Contemplates Rick, Michonne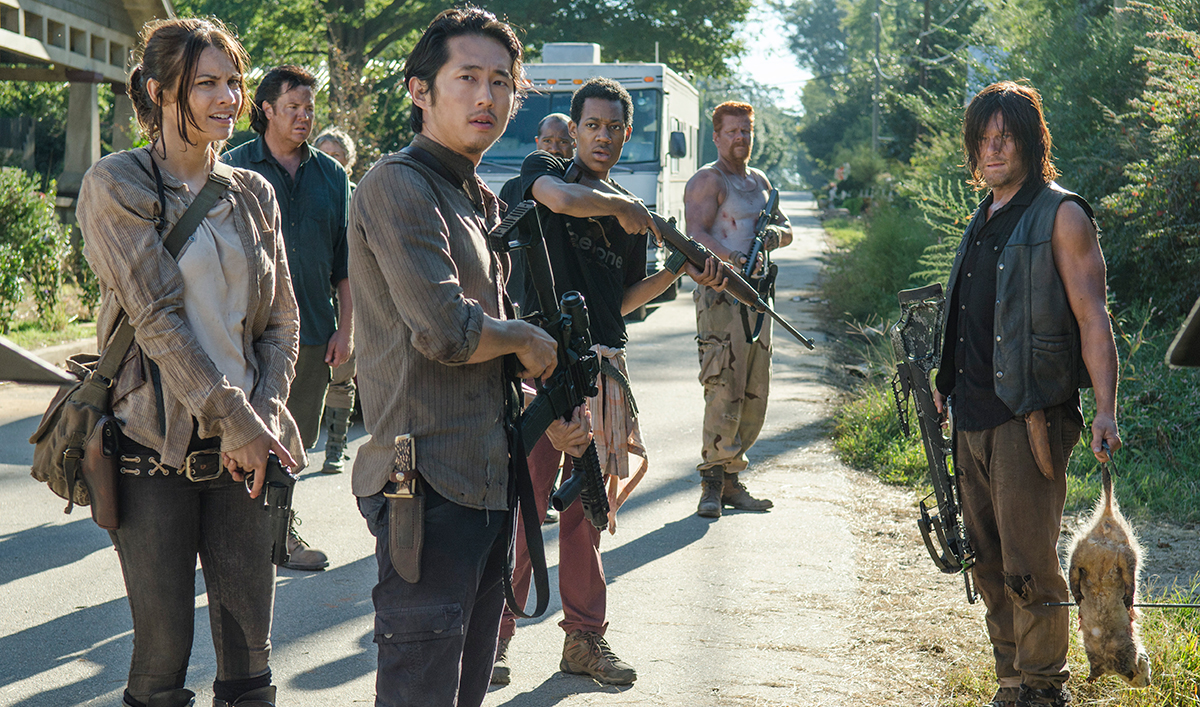 This week, Lauren Cohan talks about the start of Season 6 with Entertainment Weekly, while Scott Gimple contemplates Rick and Michonne's relationship. Plus, Emily Kinney chats about The Walking Dead with Zap2it. Read on for more:
• Talking to Entertainment Weekly, Lauren Cohan says, "We have the most suffocating beginning to the season that I've experienced yet."
• Scott Gimple, speculating about Rick and Michonne to The Hollywood Reporter, says, "I think they have an incredibly intimate relationship right now. Where that goes, who knows?" Andrew Lincoln and Danai Gurira also weigh in.
• Zap2it has a chat with Emily Kinney, who says that "what was cool about The Walking Dead is it wasn't just horror. We had long discussion scenes, really developed characters and really developed relationships."
• Chandler Riggs speaks with The Canadian Press about The Walking Dead cast, saying, "We're all pretty close. Andy [Lincoln]'s such a cool guy and helps me through a lot of things acting-wise. He's given me a lot of tips on new ways to view things or do things."
• Flickering Myth showcases the new Season 6 teaser that aired during Fear the Walking Dead Episode 2.
• USA Today reports that Season 5 will be available Sept. 27 on Netflix.
• MTV solicits advice from two members of a community of survival enthusiasts who are "already fully prepared in the (admittedly unlikely) event of a world-ending zombie plague."
• Michael Rooker talks to The Young Folks about Merle's ending, that "they ended up showing more of a softer side to him, and how much he really did care for his brother. I think it was a side of him that most viewers needed to see. Everyone loves a redemption story."
• At Boston's Walker Stalker Con, TheCelebrityCafe.com interviews four members of The Walking Dead cast, past and present: Katelyn Nacon, Michael Traynor, Daniel Bonjour and Tyler James Williams.
• Digital Trends reports that Nielsen numbers reveal that The Walking Dead and Scandal had the most loyal fans, or "the highest percentage of fans who tweeted about three or more episodes during the 2014-15 TV season."
• Design & Trend shares nine facts about Melissa McBride.
• What Culture looks at "which deaths on the show's ludicrously long kill list were the most watched?"
To stay up-to-date on all the latest news about The Walking Dead, sign up for the weekly Dead Alert newsletter.
Read More