Q&A
Dispatches From the Set – Co-Executive Producer and Special FX Makeup Designer Greg Nicotero on Season 6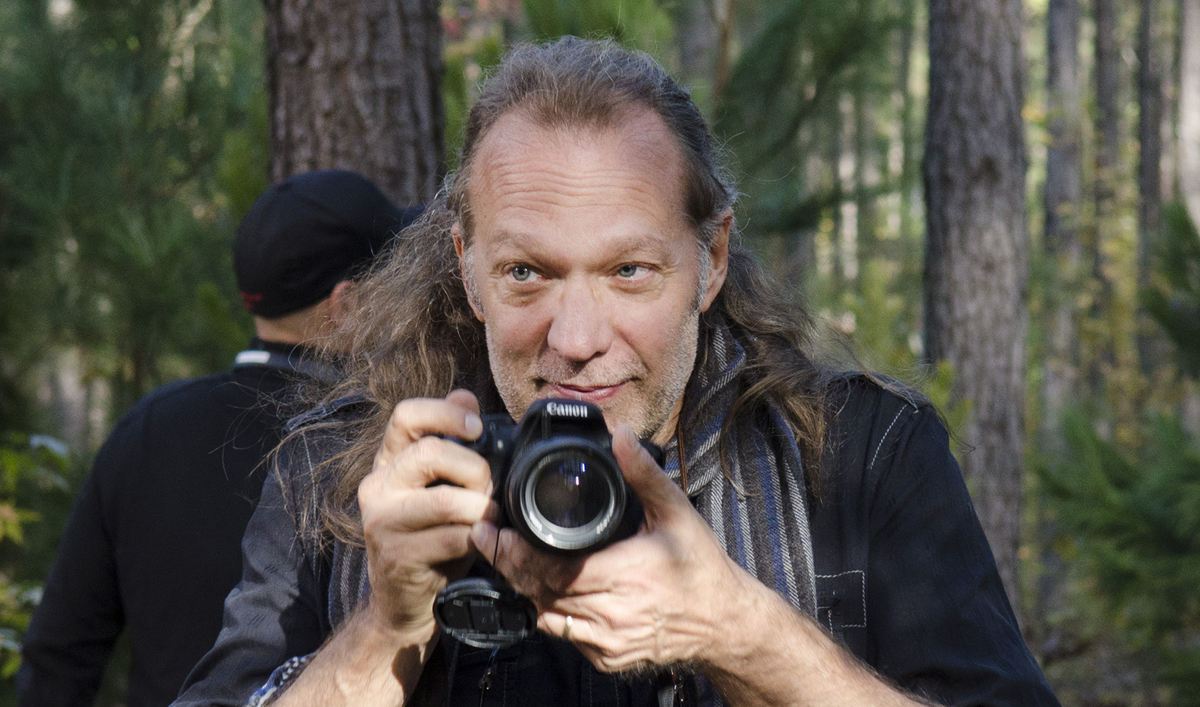 The Walking Dead Executive Producer and Special FX Makeup Designer Greg Nicotero talks about a massive herd coming in Season 6 and in which episode he'll appear as a walker.

Q: Which episodes are you directing this season? What are you most excited about?
A: I directed the season premiere; and I'm directing the mid-season premiere, Episode 12 and the finale. The show evolves and it refocuses on different aspects of the series. We have a lot of characters and a lot of stories. This season, we're really using the walkers as our backdrop to tell a much larger story. The story is being driven by the undercurrent of the walkers.
Q: You've already hinted at a massive zombie herd in Season 6. What are the challenges of pulling together that many zombie extras? Have you ever come anywhere near that number?
A: We completely redefined our makeup process this year. I think we have already exceeded the total number of walkers all of last year just in the first three episodes [of Season 6]. The thing I love about the show, especially in terms of the makeup, is that we're constantly redefining what we do. This season, we have streamlined the makeup process so much so that it allows us to do more makeups in the course of the day. I think we had 97 extras in makeup all at one time. It's astounding when you look at a crowd of extras and you see that many people wearing prostheses. It's really exciting.
Q: We know you always have something new up your sleeve for the walkers and their looks! What can we expect from you this year?
A: One thing that's very important on the show is to keep the anatomy real. Scott [Gimple] and I had conversations about, for example, exposed bones. Musculature would need to exist for the walkers to move around and we keep that authentic and realistic. By doing that, we have really taken the walkers in this season to a whole different level. There are walkers who have been partially skinned, who have been partially devoured by wild animals…it continues to allow us the opportunity for more fantastic creations.
Q: Last season, you mentioned wanting to create a zombie with a machete or knife embedded in its chest. How close are you to working that onto the show at some point?
A: The reality of this world is that if you're fighting a walker and you have a weapon and you don't make it, that implement would stay embedded in the walker's chest. So, we loved the idea of seeing a walker with an implement embedded and then one of our heroes pulls the weapon out and actually uses it. We just thought it would be a bad-ass thing to do! We pitched it a couple of years ago and I think it's safe to say we found a great opportunity this season.
Q: Do you ever look back at Season 1 walkers to see how much they've changed? How do you compare that to the characters changing as well? Which is more drastic?
A: I think they're equally drastic. For me, looking at Steven Yeun or Andrew Lincoln in Season 1 and where their characters have come is pretty dramatic. The story has taken our characters on this roller coaster, which has affected them in very unique ways. If you look at the zombies in the first season, they're much tamer in terms of what we've been doing as the season progresses. There wasn't exposed teeth or rotted skin because we were six weeks into the zombie apocalypse. Now we're a year and a half in and noses and lips are gone.
Q: Zombie school is held every year, but are there any onscreen walkers that have been with the show since Season 1? If they're killed onscreen, do they still return to the series as a different walker?
A: There are a couple of performers that we've been using since Season 1, like an extra named Bethany. She's the walker whose fingers came out during the "Don't Open. Dead Inside" scene and now she's been a walker as recently as the Season 5 finale. Rick kills her inside Alexandria before the big meeting. She's a great performer and she's a delight to put makeup on.
Q: How do you stay inspired and keep things fresh? Where do you learn new techniques from?
A: A lot of my inspiration comes at very odd times, like when I'm sitting in Los Angeles traffic. This season, for a lot of the background zombies, we've adopted the spray tan technique. Instead of bronzer, though, we're spraying them with a pale, dead-like color to mute out their skin tone. Then, we add fake blood and stuff. I was just driving in traffic and thought, "Wow. We should set up a spray booth because we could get a lot more people through the process faster."
Q: You've appeared on a few The Walking Dead episodes as a zombie yourself. What was your experience being on the other end of things like?

A: In Season 3, I was on set talking to Scott Wilson and he had no idea who I was. He looked in my eyes and said, "I know those eyes!" It's fun being a monster. On my first job with Day of the Dead, I played both a character and a zombie. People like Eddie Murphy and Mike Meyers love going through makeup because they love being different people. I've already been a walker this season, in Episode 3. Sometimes, you do it out of necessity because there's a gag that needs a little more expertise to execute on screen. Almost everybody on my team has been a zombie at least once. When Noah was killed last year, we made up Kevin Wasner's hands, one of our makeup artists, and he was the one who tore Noah's face apart. Sometimes I drive home in makeup and get looks from other people. [Laughs]
Get your Season 6 updates first. Sign up for Dead Alert.
Read More