Q&A
Dispatches From the Set – Executive Producer Tom Luse on Season 6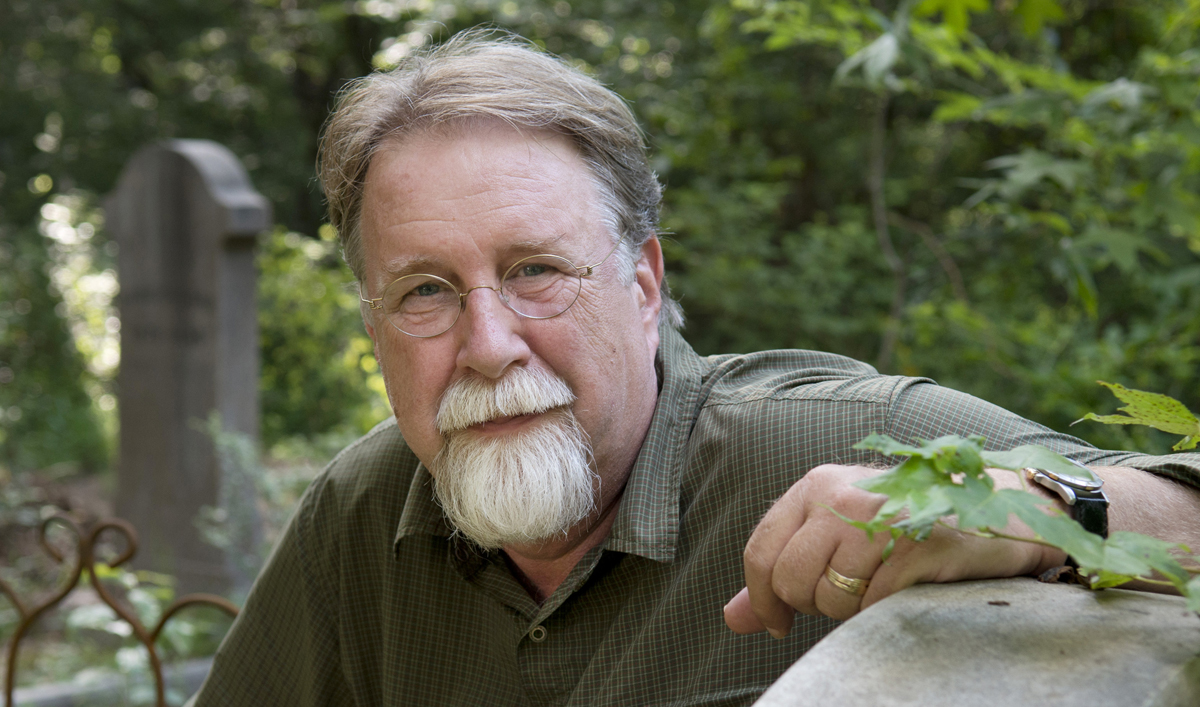 Tom Luse, Executive Producer for AMC's The Walking Dead, talks about filming in Alexandria and shares his scariest zombie nightmare.
Q: What's been the most challenging thing about production for Season 6 this far? How have you been dealing with it?
A: I do think that for Season 6, we are challenging ourselves to make the show, in many ways, more ambitious than we ever have before. We have scenes with amazingly huge numbers of zombies, we have new locations, and we have very ambitious stunts and effects that are challenging all of our departments. On all levels, we are going for it, but we're going to pull it off – at least I hope we are!
Q: As a Georgia native, what are some of the challenges of making it look like the show is now taking place in the D.C. region? What's the same, and what are you having to fake?
A: We are staying away from a couple of things in Georgia. The vegetation is relatively similar, luckily. The red clay and dirt we have here in Georgia is not as common in Alexandria, so that's a different look we try to avoid. Architecturally, we're designing some things that certainly have a classic Virginian style to them.
Q: We know Alexandria is a real community where people live. What other onscreen locations are real places that fans might not know about?

A: We have to plan weeks and months in advance when we're shooting on location and the towns that we have shot in that represents the area around Alexandria are real places with people who have jobs and who run shops. We displace all of them because during the zombie apocalypse, there's no power, there are no traffic lights, and there are no cars or planes. Everything is dead. So, we have to work closely with local communities where we film to basically shut everything down. So far, we have been very successful in this area.
Q: What kind of new locations will we get to see this season? Anything directly from the comics that fans will recognize?
A: There are several things this season that fans will recognize from the comic, but I can't tell you because my head will be cut off.
Q: With your experience working on horror films, could you envision a The Walking Dead movie? Not to get anyone's hopes up, but what would it look like?
A: It would actually look like the television show because with every episode we make, we take the approach of making a small, independent feature. Starting with the writing and going through every detail, we try to tell a whole story that stands alone and we take a very cinematic approach to those stories. Certainly, with a movie, you would have more time to create a larger story, but I think what we do every week is try to tell a little movie with every episode.
Q: You've told us you're actually a lightweight when it comes to the horror genre. Has working on The Walking Dead helped to toughen you up any more?
A: I'm not good at scary movies. They frighten me, but I'm a huge Hitchcock fan. I have been since I was a kid. Horror is not something I typically handle very well, but I do enjoy making them. I've worked on movies like the Jeepers Creepers films and The Collection. I enjoy the creative process and working with artists to come up with gags and locations, so the storytelling part of The Walking Dead is what I really enjoy. The zombies are just a bonus.
Q: Have you had any zombie nightmares after all these years? Which was the scariest?
A: I've had a couple. The first one I had was last year and it was basically waking up next to a zombie. I turned over in bed and there was one in bed with me, which probably could happen during an apocalypse. So, that's always a good one.
Q: At the beginning of Season 1, did you make any predictions for where any of the characters would end up? How far off the mark have you been?
A: It was a huge amount of fun to get this show going, but none of us thought the show would have the kind of success it has had, so none of us really thought that far ahead. We never dreamed the audience would grow like it has. We're amazed every day at what's happened. At the very beginning, we didn't even think the characters would last that long. [Laughs]
Q: Which character arc/evolution has surprised you the most?
A: Carol has had the most dramatic changes because of what she started off as – a wife of an abusive husband. She went through some very difficult times and has emerged as someone who is incredibly protective of her crew. She's become an incredibly compelling character.
Q: Do you think you're more like the Alexandrians, or more like Rick's group?
A: Well, if you're going to survive, you better be like Rick's crew!
Q: Is it weird having Lennie James on set every day now, as opposed to once per season? What has he brought to the cast dynamic?
A: I am an enormous Lennie James fan. He brings an intense, intelligent and caring nature. His character required some special ability training and I asked him to take a couple of lessons. Lennie ended up doing 10 lessons and his skill level was absolutely astonishing when he came back from training. That kind of attention to detail and the hard work he puts into everything he does shows up on the screen. He brings a dedication to his craft that is without parallel.
Get your Season 6 updates first. Sign up for Dead Alert.
Read More