Press
AMC and Next Games Reveal Trailer for The Walking Dead: No Man's Land Mobile Game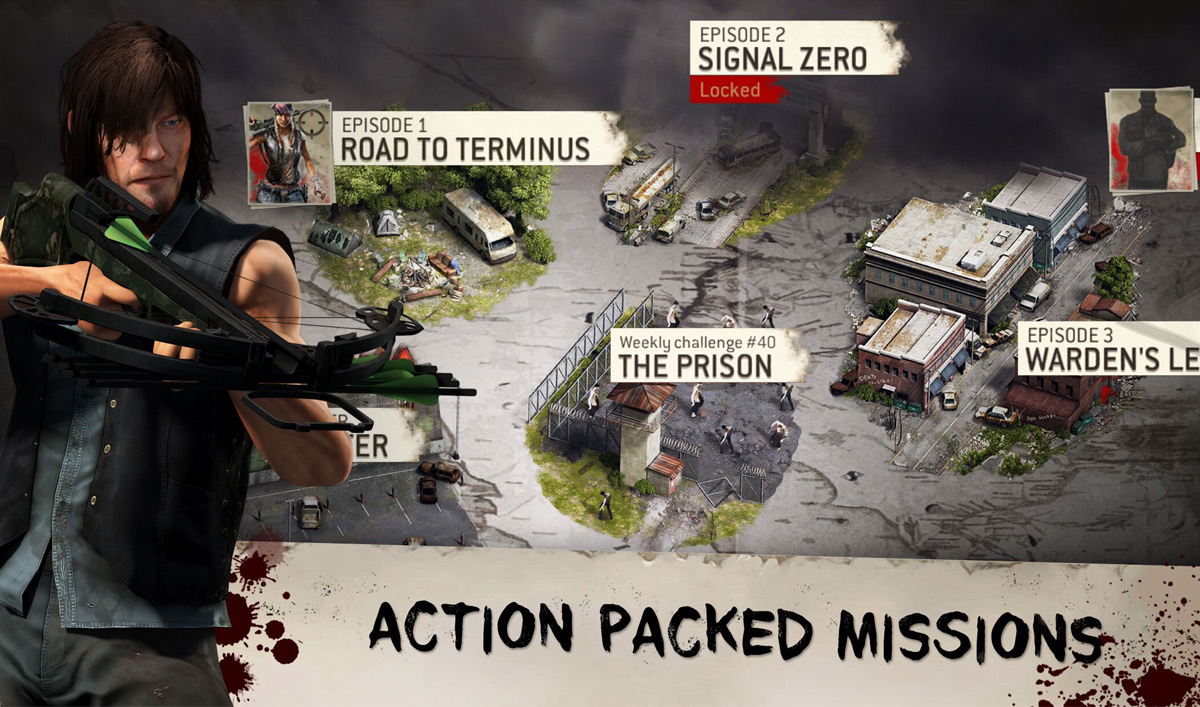 Next Games and AMC today revealed the first gameplay trailer and key details of the official mobile game based on AMC's The Walking Dead. The Walking Dead: No Man's Land, an action-packed strategy game, will allow players to experience the world of the iconic TV series with its spine-chilling moments through game-play tailored for touch screen devices.
The Walking Dead: No Man's Land is centered around surviving in a hostile, post-apocalyptic world, fighting the walker menace and making tough choices about the fate of the player's survivor group. During the course of the game, players will need to choose the right people with the right skills and weapons to take down walkers, survive missions and save other survivors. A recurring theme of choosing the best survival strategy and making the right tactical choices is at the heart of the game.
Daryl Dixon, the crossbow-toting, fan-favorite character, portrayed by actor Norman Reedus in the TV series, helps the player get established in the game and guides players in the final points of survival and combat with the undead. Danger is everywhere, as fans face hordes of walkers in locations familiar from the TV show. The new trailer gives fans a taste of the action. Click here to watch The Walking Dead: No Man's Land game-play trailer, voiced by Norman Reedus.
"The Walking Dead: No Man's Land is devotedly crafted for The Walking Dead fans. We are very excited about the momentous opportunity to bring one of the most adored TV shows into the mobile realm in collaboration with our partner AMC, the creators of the TV series," said Teemu Huuhtanen, CEO at Next Games. "We combine IP, TV show talent and join forces with AMC in a never-seen-before way. This game is a big first step in Next Games' strategy to become the premier partner for TV networks, movie studios and beyond who aspire to work with a veteran game studio in extending their IP into mobile games."
"The Walking Dead: No Man's Land has the thrill of hand-to-hand walker combat, but players also get the opportunity to solve strategic puzzles, build their own survival refuge and develop their group," said Mac McKean, Senior Vice President of Digital Media for AMC and SundanceTV. "It's a beautifully rendered, thoughtful and engaging mobile game, and we're so pleased with what our partners at Next Games have created. We're looking forward to giving fans an exciting new way to engage with the world of The Walking Dead."
Click here to watch The Walking Dead: No Man's Land game-play trailer.
The Walking Dead Season 6 premieres Sunday, October 11 at 9/8c on AMC. Watch the official trailer on amc.com.
Get your Season 6 updates first. Sign up for Dead Alert.
Read More