Photos
Your First Look at The Walking Dead Booth at Comic-Con 2015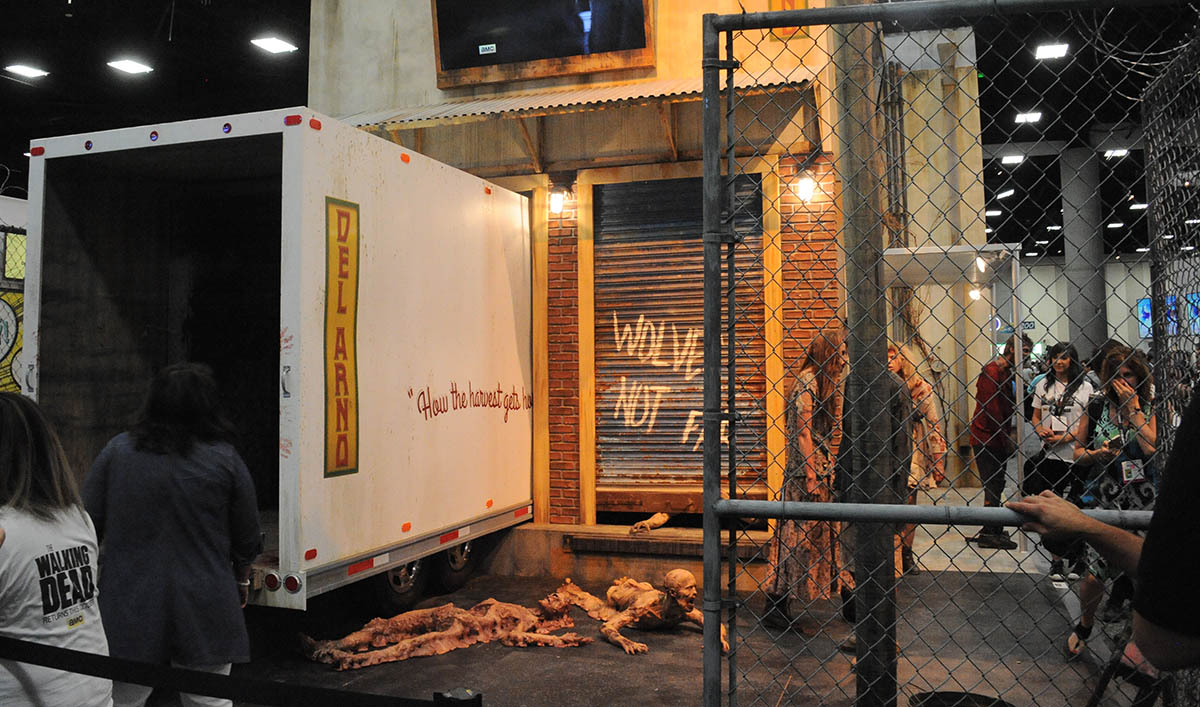 San Diego Comic-Con 2015 is now open for business, and amc.com is on-hand to snag some exclusive pictures of the all-new The Walking Dead booth. Last year, fans got to see a replica of Terminus before delving into the walker-infested tunnel where Glenn and Maggie reunite. This year's recreations from The Walking Dead Season 5 are no less thrilling: Con-goers passing by booth #4237 will first experience the blood-soaked revolving door where Noah met his demise before encountering the napalmed walkers Rick found outside Grady Memorial Hospital in Atlanta. Finally, fans will stumble upon the trap the Wolves laid for Daryl and Aaron in the Del Arno food warehouse, complete with a walker-filled food truck and ominous "Wolves Not Far" graffiti. Check out the gallery now to get an even closer look at the booth.

The Walking Dead returns this October. Check back at amc.com all this week for more updates from San Diego Comic-Con and the World Premiere of the Season 6 trailer.
Get your Season 6 updates first. Sign up for Dead Alert.
Read More