Q&A
Dispatches From the Set – Executive Producer Gale Anne Hurd on Season 6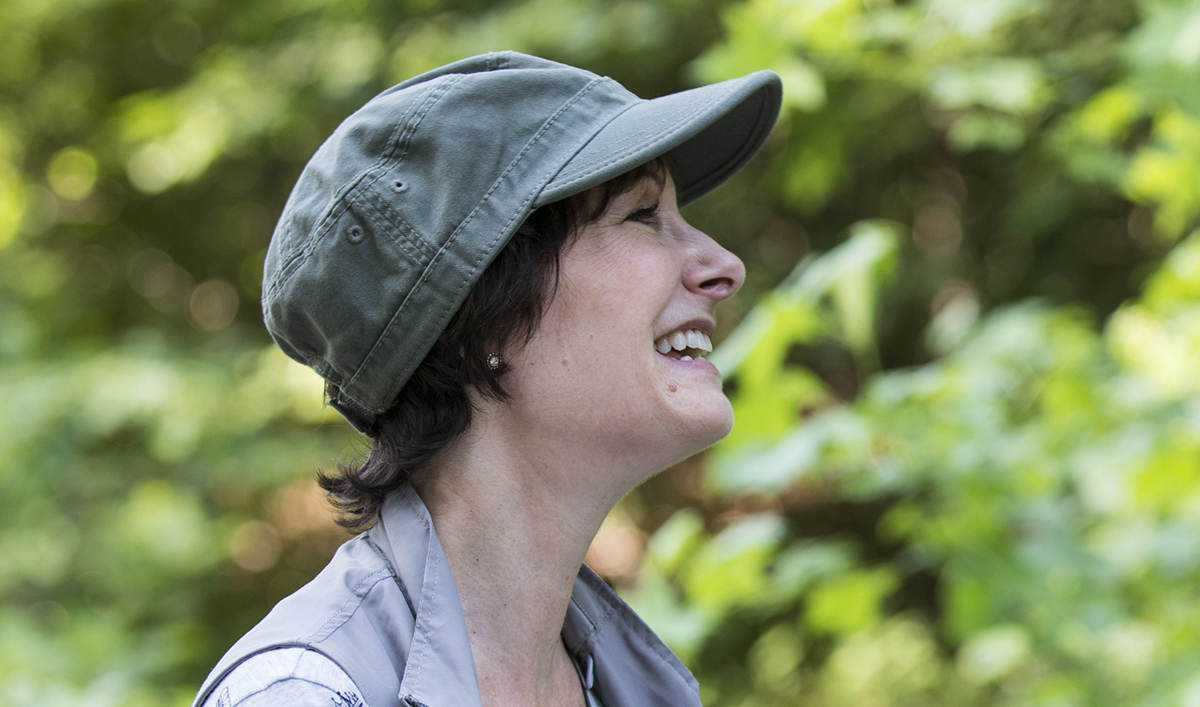 The Walking Dead Executive Producer Gale Anne Hurd talks about a new addition to The Walking Dead cast and what it was like filming in the real community portrayed as Alexandria.
Q: How would you sum up the new season in one word?
A: Huge!
Q: Season 6 is officially underway. Does being on-set feel different each season? What's one thing that never changes (besides the Georgia heat!)?
A: It's always like a family reunion because we've been working together so long and ever year that we get together, we have new additions – especially so this season. We've got the highest number of cast members ever as well as more extras bringing our walkers to life than we've ever worked with before.
Q: What can you tell us about Heath, whose character was recently announced?

A: Well, Heath is someone who, in the comics, is part of the group that scavenges and leads missions outside Alexandria to find supplies. He's a character that continues in the comic book to this day and he's being brought to life by Corey Hawkins, a terrific actor who fit in from his very first day on set. He's an award-winning graduate of The Julliard School in acting and we're really lucky to have him.
Q: You recently tweeted about Broadway legend Chita Rivera who wants to be on The Walking Dead. Think it could happen? Is there anyone else from a completely different world you could see on the show?
A: We have so many fantastic fans and some of them are famous. I know Carrie Underwood is a huge fan. I've read in People magazine that she tries to never miss an episode. There's such a broad range of people, but the good news is that we have such fantastic extras in the Atlanta area who bring the walkers to life that I don't think anyone can improve upon them. I think it's important to always remember what great work they do. They're just as important to us as anyone who's famous.
Q: Speaking of Broadway, Seth Gilliam explained to us his vision for a The Walking Dead onstage production: a fantastic musical featuring a "dead" chorus. Would you go see a show like that?
A: The Evil Dead stage show is one of my favorite things. I've been to see it twice and they have a splash zone where you wear a plastic raincoat if you're close to the stage because of the amount of blood that gets sprayed on you. [Laughs]. So, I can absolutely see that!
Q: You're a huge sports fanatic. Which The Walking Dead actor would make a great athlete if they weren't acting? What kind of sport would they play?
A: Having seen them all on set, they're all incredibly athletic. So much of what you see when an episode airs is the real actor, whether it's Lennie [James] wielding his fighting stick or Danai [Gurira] and her katana. We have the most athletic cast imaginable, but I think I'd like to watch Danai take on the U.S. fencing champion because I think she'd win.
Q: Alexandria is a real community where real-life residents live. How does that work in terms of filming? Are there ever residents who want to see what's going on? Does production ever get halted?
A: It's a real development within the town of Senoia. It's called the Gin Property and in the covenants, when the development was first planned, it was always incorporated within the CC&Rs that govern the community that it could potentially be used for filming. So, anyone who bought property there was aware that it was anticipated as a possibility. That prepared the residents to begin with. At the same time, they've been so supportive and so cooperative given all of the incredible demands and inconvenience that filming so frequently imposes on them. We are so gratefully appreciative.
Q: You're exec-producing Fear The Walking Dead. How is that set different from The Walking Dead prime set?
A: The difference is really that Fear The Waling Dead is at the very, very beginning of the zombie apocalypse. It starts with the first indications that something's gone wrong. So, we aren't in the full throws of it yet. You don't see the hordes of walkers yet, but you see people – which is just as upsetting and shocking – who look very human and have turned. The zombies are "fresher." [Laughs] It's very emotional. We have an absolutely fantastic cast who, like on The Walking Dead, has already developed a sense of community.
Q: After watching The Walking Dead characters who have survived since Season 1, who has taught you the most about making it through the apocalypse?
A: It's a toss-up. I think they're all equally capable, but in terms of who's grown the most capable, I would have to say Carol. She started as someone who was fairly meek and a victim of spousal abuse. Now, she can not only take her care of herself, but if she hadn't saved the rest of the group at Terminus, they would have certainly died.
Get your Season 6 updates first. Sign up for Dead Alert.
Read More