Press
Collider Interviews Andrew Lincoln; Dead Wins 3 Saturn Awards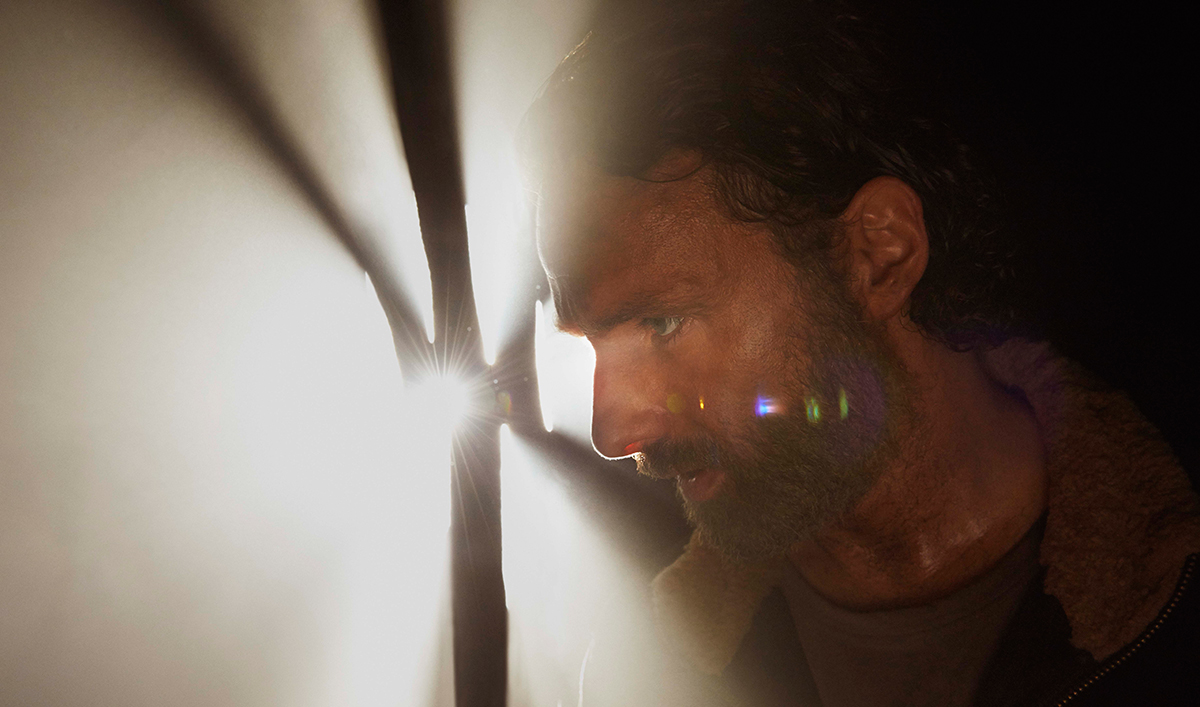 This week, Collider interviews Andrew Lincoln, as well as Greg Nicotero and Scott Gimple, while The Walking Dead walks away with three Saturn Awards. Plus, Jon Bernthal talks to CBS News about the early days on Dead. Read on for more:
• Collider posts a video of Andrew Lincoln, who says, "It's one of those jobs where you keep reading the new scripts and you get to the end of it and you realize that you've survived and then you just can't wait for the next episode and the next installment."
• Collider interviews Greg Nicotero and Scott Gimple, with the former revealing, "What I love what we're doing about the season premiere of this one is, it's bold. We want our audience to think and they get to put together the puzzle that we are presenting to them, knowing that by the end of the episode that they will have arrived at the conclusion that we want them to arrive at."
• ComicBook.com reports that the show won three Saturn Awards, for best syndicated/cable TV series, best actor in a TV series for Andrew Lincoln and best supporting actress in a TV series for Melissa McBride.
• CBS News interviews Jon Bernthal, who says he's still close to Norman Reedus, Andrew Lincoln and Steven Yeun: "We had a very humble beginning. We had no idea that it was going to be what it was when we started and I treasure that and I think they still treasure that there."
• The Los Angeles Times reports that several members of the cast will appear on Conan on July 10 from Comic-Con.
• MTV comments, "Rick versus Morgan represents the central dilemma of The Walking Dead. It's not just that we like both of these people individually. It's also that we see value in both of their ideologies and methods for surviving in an unsurvivable world."
• E! Online spotlights a Michael Cudlitz-hosted on-set video where the actor teases that "the first episode is going to blow your mind!" Zap2it shares that the video "will make you ship Daryl and Michonne."
• What Culture counts The Wolves as one of the greatest TV villains of 2015, calling them "clearly a big threat to the other survivors, ones not afraid to kill their fellow man and do it in brutal ways, and allow them to turn, and hopefully we'll be seeing a lot more of them in the future."
• TravelPulse reports there will be a zombie-themed cruise setting sail in January 2016, featuring Norman Reedus, Chandler Riggs, Emily Kinney, Sonequa Martin-Green, Chad L. Coleman, Christian Serratos, Lawrence Gilliard Jr., Ross Marquand and possibly others.
• The Huffington Post wants Emmy nods for Greg Nicotero, Scott Gimple, Chad Coleman, Channing Powell, Andrew Lincoln, Melissa McBride, Jennifer Lynch, Matthew Negrete, Steven Yeun and Josh McDermitt.
• IronE Singleton talks to the Tampa Bay Times about preparing to play T-Dog: "That was what my entire life was about — surviving. To be on the set of The Walking Dead, it was like being back home. I had to survive again, though in the fictional world."
• Bloody Disgusting has details on the Season 5 Blu-ray/DVD, available Aug. 25.
To stay up-to-date on all the latest news about The Walking Dead, sign up for the weekly Dead Alert newsletter.
Read More