Press
Variety Assesses Andrew Lincoln's Emmy Chances; Corey Hawkins Cast as Heath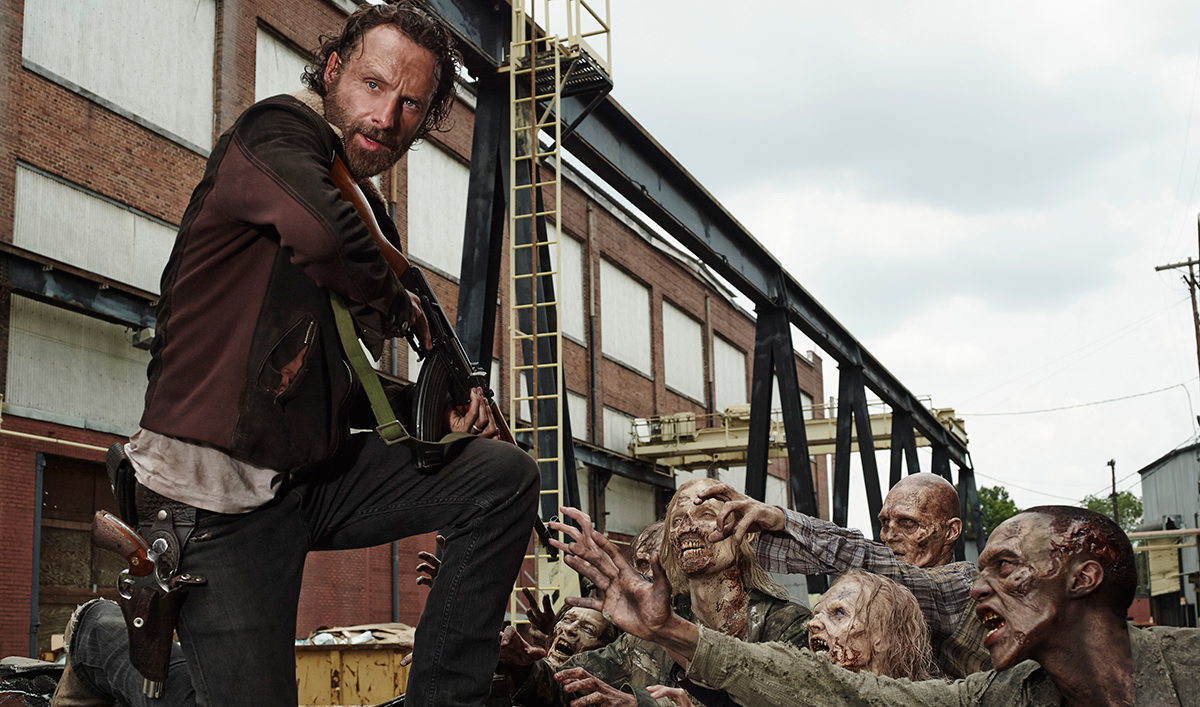 This week, Variety assesses Andrew Lincoln's Emmy chances, while Corey Hawkins is cast as Heath, according to THR. Plus, Chita Rivera tells Jimmy Fallon she wants to be on the show. Read on for more:
• Variety considers Andrew Lincoln one of the top contenders for a lead actor Emmy nod, caling him "a pro at killing zombies, to be sure, and never flinches when the show explores the darkest sides of human nature."
• The Hollywood Reporter reports that Corey Hawkins has been cast as Heath, a "key" character from the comic book and a member of the Alexandria Safe Zone.
• According to Cinema Blend, Chita Rivera shares with Jimmy Fallon that she's an avid fan of The Walking Dead ("I think it's extraordinary") and wants to be on the show.
• Michael Satrazemis tells Variety about staying on his toes: "We're prepping right now for the new season, but I can't prep for the whole season because there's going to be a million different things that I don't even know about. So you wake up every morning and come on in charging."
• According to The Hollywood Reporter, Robert Kirkman has signed a multiyear deal with AMC to develop new projects and continue as executive producer of The Walking Dead.
• Robert Kirkman reveals to Entertainment Weekly that an episode of Fear the Walking Dead "will line up with season 2 of The Walking Dead, and a certain episode of this show will line up with season 3 of The Walking Dead."
• CarterMatt believes Emily Kinney deserves an Emmy nod, "thanks to her anchoring the show in 'Slabtown,' and then delivering a powerful performance in 'Crossed' and 'Coda.'"
• Per TheWrap, Norman Reedus uses Periscope for the first time and tells a viewer that he considers Bicycle Girl's appearance in the series pilot to be the show's most moving scene.
• Fansided interviews Jordan Woods-Robinson, who says he's gained Twitter and Instagram followers because of The Walking Dead: "I believe I gained about 1,000 new followers in a week and everyone was so incredibly interested in talking to me and learning more about the actor behind the character of Eric."
• What Culture considers The Governor to be one of the 10 most irredeemably evil villains in TV history: "After various beatings, murders, attempted rapes and biting off of fingers; the Governor's tour of evil culminates with the massacre of his own people."
• The Des Moines Register alerts fans that Wizard World Comic Con attendees this week can partake of The Sergeant Ford Special, a limited-time burger that's an homage to Michael Cudlitz's character.
• Fansided looks back at the many iterations of Rick, who's "had quite an evolution on The Walking Dead."
• Fansided also honors T-Dog, saying the character "had a bigger role in The Walking Dead than most people remember or give him credit for if you look back. His character was on display from his introduction."
To stay up-to-date on all the latest news about The Walking Dead, sign up for the weekly Dead Alert newsletter.
Read More