Press
The Walking Dead Wins Critics' Choice TV Award, Tops on Twitter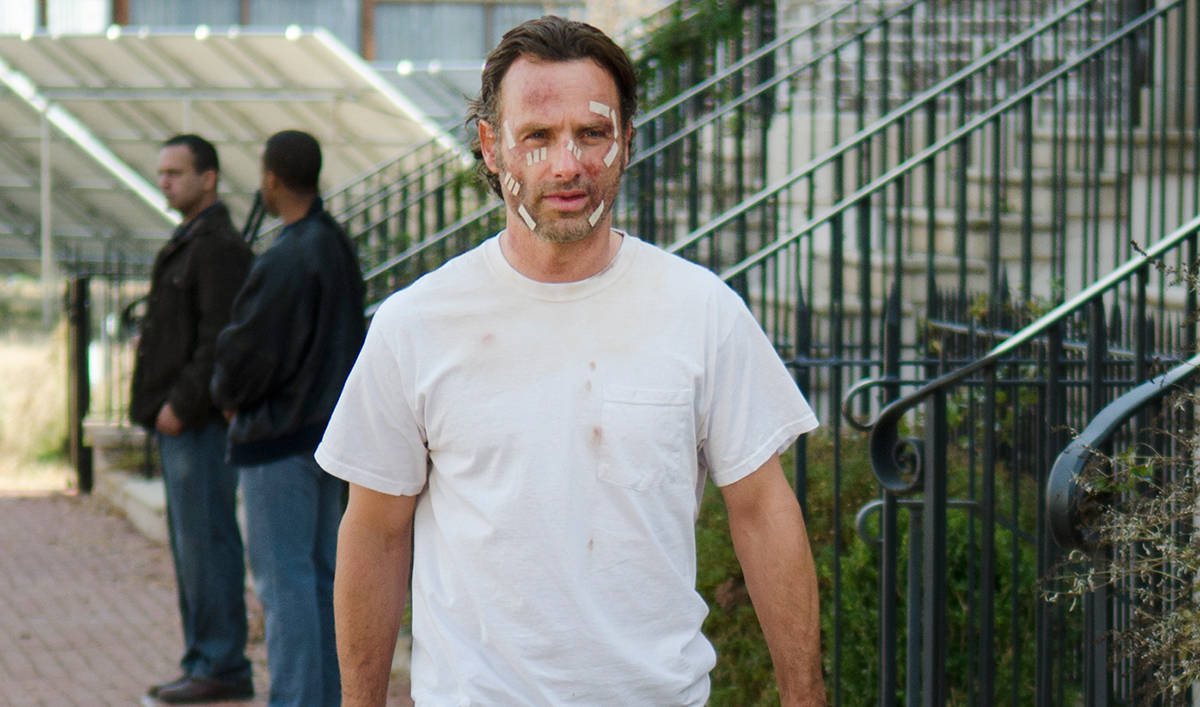 This week, The Walking Dead wins critical and fan kudos, coming away with a Critics' Choice Television Award and emerging as the most tweeted-about show on Twitter. Plus, Tovah Feldshuh talks to Vulture about getting recognized as Deanna. Read on for more:
• The Walking Dead won the Critics' Choice Television Award for Most Bingeworthy Series, according to Deadline.
• USA Today reports that the Season 5 premiere was the most tweeted-about premiere and The Walking Dead also had the largest audience on Twitter throughout Season 5, according to Nielsen.
• Tovah Feldshuh tells Vulture she's gained wide recognition for playing Deanna: "When Lexus found out that I was with The Walking Dead, they discounted my tires! I thought that was hysterical."
• Variety speaks with Greg Nicotero, who shares that he and his team "love having the ability to create off-shoot looks like melted-by-napalm corpses or waterlogged walkers. This allows us to constantly change things up."
• Speaking with the Philippine Daily Inquirer, Steven Yeun explains, "The surprising thing that happened to Glenn was how fervent he is to stay true to his heart. He has a lot of reasons to go in the direction that Rick had gone to save or protect his family."
• Scott Wilson tells The Buffalo News that Hershel "resonated as a father and grandfather. He had a moral compass and he also was very understanding and not judgmental of other people, but he was supportive."
• The Orange County Register recommends binge-watching The Walking Dead this summer, advising, "Do not resist the zombie apocalypse. It is so much better than you imagine."
• Design & Trend revisits Season 5's most "shocking and memorable moments."
• Dave Alpert, speaking at a Produced By Conference panel, says the horror genre became more popular during the economic crisis, that "I don't think it's a coincidence that when the crash hit is when horror started to really take off on television," according to Deadline.
• Fansided explains that Merle's appearance on The Walking Dead indicated that the show "was going to be fearless with its characters and with its dialogue. The characters were not going to be simple and one-dimensional."
• IGN features ThinkGeek's Walking Dead Roleplay Weapons, which include Merle's knife hand, Daryl's crossbow and Michonne's katana.
• On Fansided, a self-styled "extreme" fan writes, "The Walking Dead has infiltrated every aspect of my life and my thought processes. I find beauty in the walkers now when I've always hated horror movies and gore."
• Inquisitr, International Business Times, Design & Trend and Melty spotlight AMC's interview with Steven Yeun, where he shares his opinion that "staying in character is a huge part of making a good walker."
• The Walking Dead prompts a viewer to share on Fansided what she would pack in a zombie survival kit.
To stay up-to-date on all the latest news about The Walking Dead, sign up for the weekly Dead Alert newsletter.
Read More