Photos
The Walking Dead 2015 Comic-Con Poster Revealed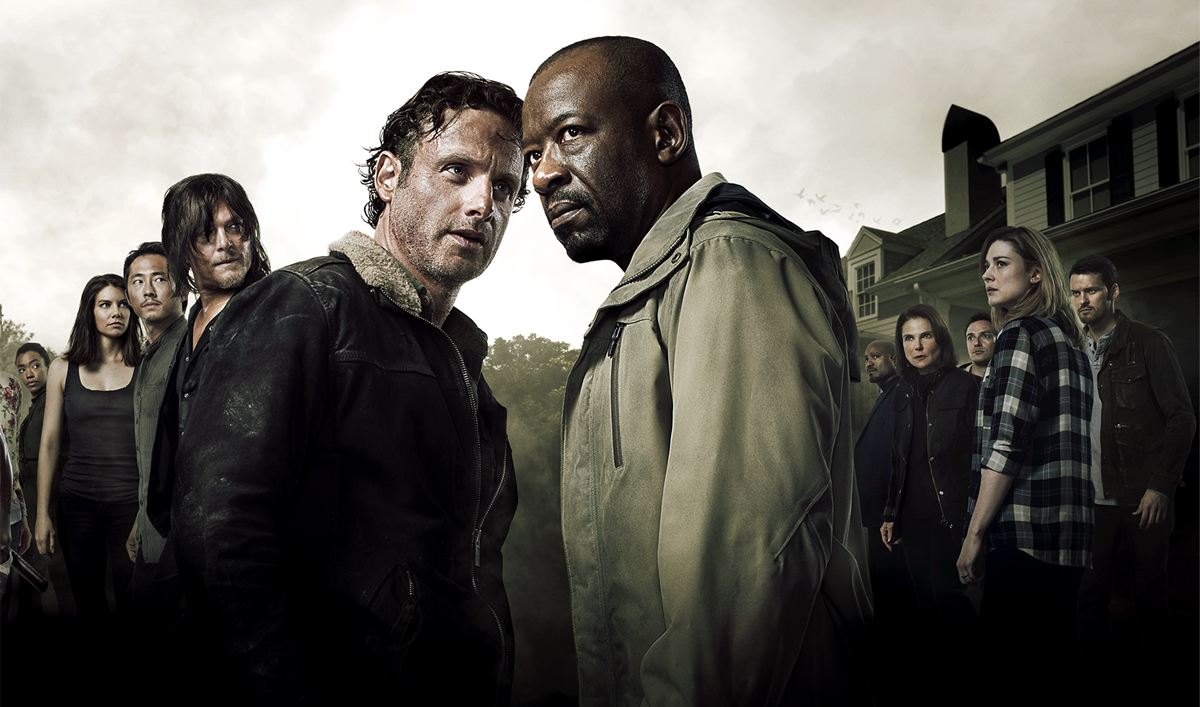 Today AMC revealed The Walking Dead Season 6 banner poster that will be displayed at this year's San Diego Comic-Con. The poster depicts Rick Grimes (Andrew Lincoln) and Morgan Jones (Lennie James) inside the apparent safety of the Alexandria walls where they reunited at the end of Season 5. Rick's group, including Daryl (Norman Reedus), Michonne (Danai Gurira) and Carol (Melissa McBride), stand to the left of Rick and Morgan while Father Gabriel (Seth Gilliam), Deanna Monroe (Tovah Feldshuh), Aaron (Ross Marquand), Jessie (Alexandra Breckenridge) and Spencer Monroe (Austin Nichols) stand to the right. Click here to see a larger version of the banner. Then check out a first-look photo from Season 6 and watch a behind-the-scenes look at Season 6 with cast and crew.
The Walking Dead Comic Con panel will take place Friday, July 10 at 12:00 pm PDT in Hall H.
The Walking Dead returns this October on AMC.
Photo by: Frank Ockenfels 3/AMC.
Get your Season 6 updates first. Sign up for Dead Alert.
Read More