Press
Gale Anne Hurd Talks to L.A. Times; Robert Kirkman Chats With EW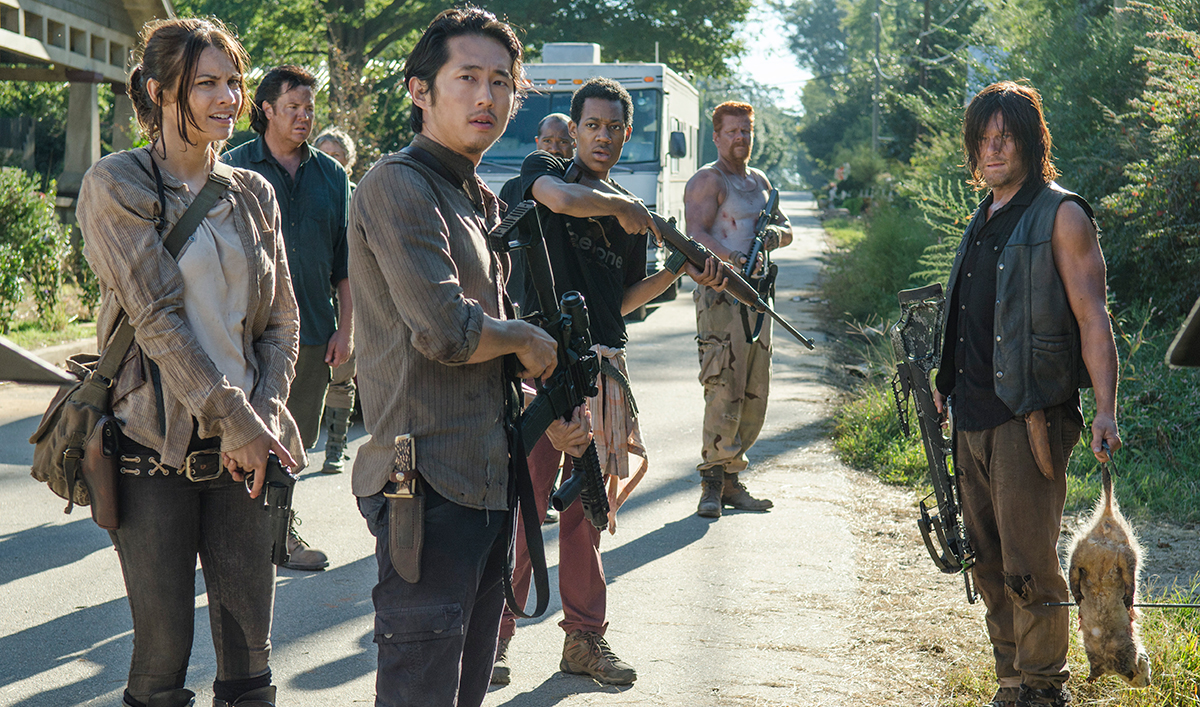 This week, Gale Anne Hurd talks to the Los Angeles Times, while Robert Kirkman chats with Entertainment Weekly. Plus, Norman Reedus steals the show at the CMT Awards. Read on for more:
• Gale Anne Hurd talks to the Los Angeles Times about Deanna telling Rick to kill Pete, how it means now the Alexandrians "can't hide their heads in the sand."
• Robert Kirkman reveals to Entertainment Weekly that "anything that you learn from Fear the Walking Dead will apply to the mythology of The Walking Dead and vice versa."
• Norman Reedus — who "stole the whole show with his signature irresistibility" — chats with MTV about riding his motorcycle from southern Georgia to the 2015 CMT Awards in Nashville. ComicBook.com also features Reedus meeting up with Arnold Schwarzenegger at the event.
• According to Deadline, The Walking Dead's San Diego Comic-Con panel will take place on July 10.
• Cleveland.com reports that IMAX is seeking a deal to screen episodes of The Walking Dead.
• Alanna Masterson tells Threeifbyspace that Tara is "very different from all the characters on the show. I think she has a different sensibility about this world. I'm happy to represent the LGBT community because this is real life."
• Behind the Thrills talks to Jordan Woods-Robinson, who says that "in Season 6, we will meet some new characters and I expect the show will continue to outdo itself in all of the ways that we have come to love it."
• WhatCulture speculates about the "10 things which could and should happen" in Season 6.
• Bustle wonders if the walkers of The Walking Dead or the White Walkers of Game of Thrones would win a fight.
• Fansided offers its version of yearbook superlatives for The Walking Dead cast.
To stay up-to-date on all the latest news about The Walking Dead, sign up for the weekly Dead Alert newsletter.
Read More