Press
TheWrap Deems Melissa McBride Emmy-Worthy; Norman Reedus Teases Season 6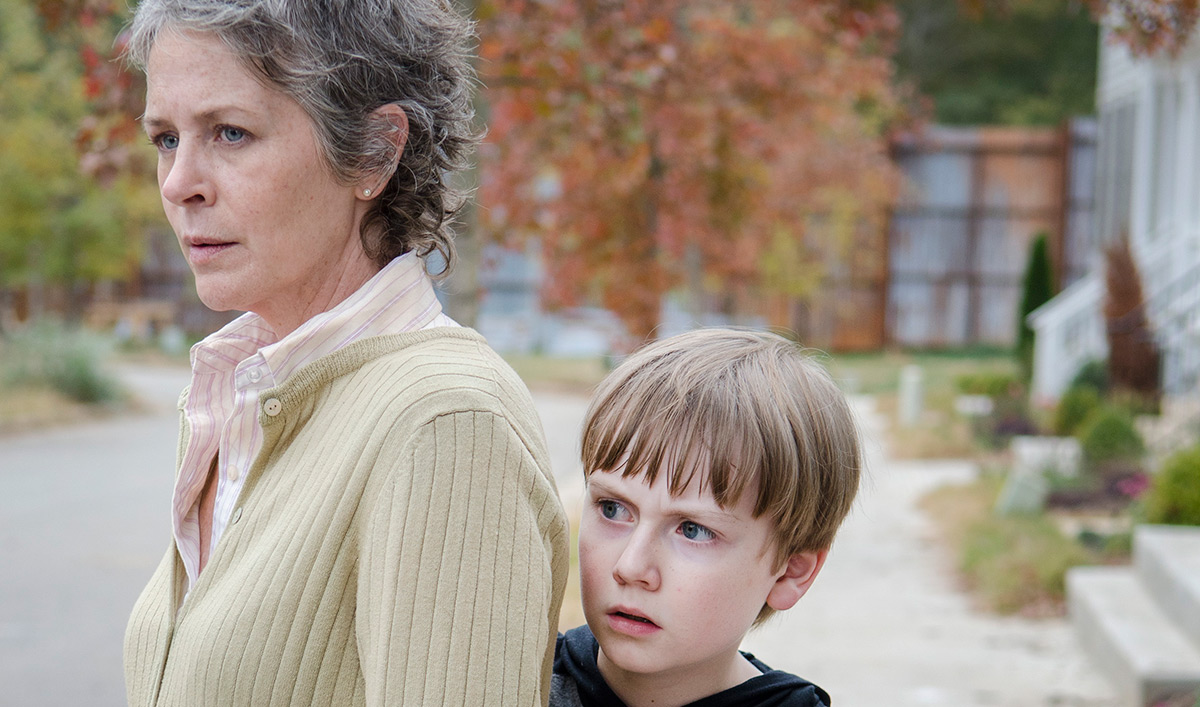 This week, TheWrap deems Melissa McBride Emmy-worthy, while Norman Reedus teases Season 6 to the Philippine Daily Inquirer. Plus, Michael Rooker talks Merle and Daryl. Read on for more:
• TheWrap singles out Melissa McBride for an Emmy-worthy performance, remarking that "her performance easily stands up to her competitors in less genre-driven series."
• Norman Reedus, talking to the Philippine Daily Inquirer, speculates that Season 6 is "going to be a full-blown fight. We know that there are bad guys around us right now. Daryl knows what type of people there are."
• Michael Rooker talks to We Are Movie Geeks about Merle and Daryl's popularity: "As soon as people saw us together and saw the conflicts that were going on, it was just nuts and it still is. My character has been dead since the end of season three yet fans are still all in. Dixon brothers! Dixon power!"
• Talking to TVLine, Fear the Walking Dead's showrunner says crossovers with the original cast members of The Walking Dead are unlikely: "The geography is an obstacle, and frankly somewhere down the road it will become an even greater obstacle."
• Bloody Disgusting reports on McFarlane's upcoming The Walking Dead figures: Rick, Dale, Morgan, Bob, Eugene and an 18-inch Michonne.
• At XCon, Josh McDermitt tells WPDE that he enjoys fan conventions: "I was a huge fan of The Walking Dead before I got to work on it. So the fact that I get to join in the excitement with the fans is incredible."
• On Moviepilot, a fan takes a tour of the Atlanta neighborhood featured in the pilot episode.
• Fansided takes a look at what some of the show's former stars are doing now.
To stay up-to-date on all the latest news about The Walking Dead, sign up for the weekly Dead Alert newsletter.
Read More