Press
Robert Kirkman Gives Season 6 Clues; Emily Compares Beth to her The Flash Character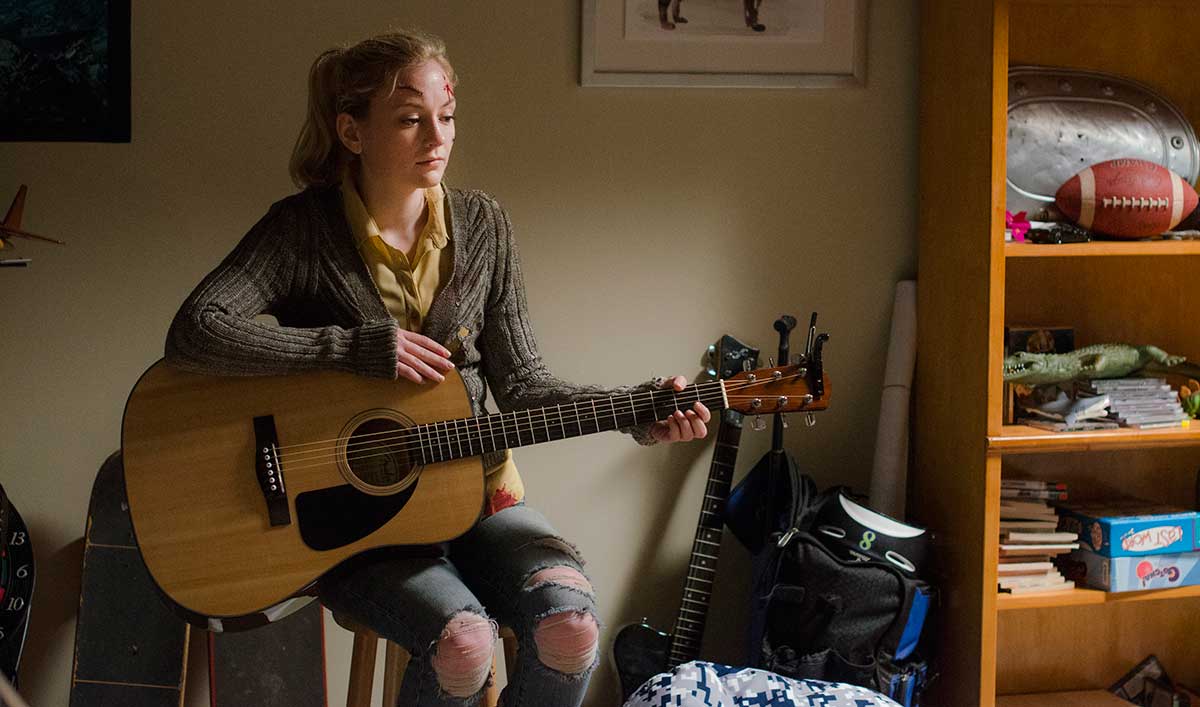 This week, Robert Kirkman teases Rick and Morgan in Season 6, while Greg Nicotero is interviewed by Empire's podcast. Plus, Emily Kinney tells The Hollywood Reporter about the difference between playing Beth and her The Flash character. Read on for more:
• According to TheWrap, Robert Kirkman teases that Rick and Morgan's reunion will be "the spine of Season 6," adding there's "questions of how they're going to interact, how they're going to work together — if they're going to work together — and what comes from those interactions…"
• Greg Nicotero, speaking with the Empire podcast, says, "The thing about The Walking Dead now is that we've all been in the trenches so hard together and so long that we would take a bullet for each other, so I think that camaraderie and that dedication and devotion to the show starts with Scott Gimple and goes all the way through."
• Emily Kinney, interviewed by The Hollywood Reporter, compares Beth with her new role on The Flash, saying, "On The Flash they're always trying to fix my hair and make me pretty, while on Walking Dead they go, 'oh good, you look worse!'"

• Steve Coulter talks to the Atlanta Journal Constitution about learning Reg would die and how Scott Gimple "apologized 14 times but said it was a really cool death in the final scene of the episode."
• Lennie James speaks with The Guardian about his big acting break and how "I'm about to get on a plane to Atlanta to shoot zombies in the head. The writers are still working on the sixth season of The Walking Dead, so they haven't told me how long I'll be there – I'm packing a bag I can use for three to six weeks."
• Ad-Rock (a.k.a. Adam Horovitz) of the Beastie Boys tells Entertainment Weekly that he wants to be on The Walking Dead, playing a friend of Daryl's from the city: "I'd show up with like a PBS tote bag and something from Zabar's—be like, 'Hey, I got lox! Who wants bagels?'"
• Bloody Disgusting highlights an "absolutely bonkers infographic detailing, well, everything" on The Walking Dead.
• Digital Spy deems the show's outlook to be "Positively sunny – with a sixth season on the way, plus a spinoff prequel series, The Walking Dead is one of the most popular and successful TV shows on the air right now, period."
• Fansided highlight three quotes that display how The Walking Dead "uses humor in the way it should–deadpan! It blends it in beautifully and naturally and in a way that lightens things for the characters and the audience and lets us breathe but is not meant to be belly laughing."
• Enstars speculates how the various characters on The Walking Dead and Game of Thrones would fare in each others' world.
• CinemaBlend watches a new cast and crew video "that supports some of our suspicions about what might happen to Morgan now that he's back with the group. And it doesn't sound good." ComicBook.com also quotes Scott Gimple saying, "Every eight episodes, this show turns into a new show. That happened this season. The next eight episodes are going to be very different than these last eight episodes."
• Melty.com highlights AMC's interview with Lennie James.
To stay up-to-date on all the latest news about The Walking Dead, sign up for the weekly Dead Alert newsletter.
Read More