Video
Ten Ways to Get Ready for the 90-Minute The Walking Dead Season 5 Finale This Sunday, 9/8c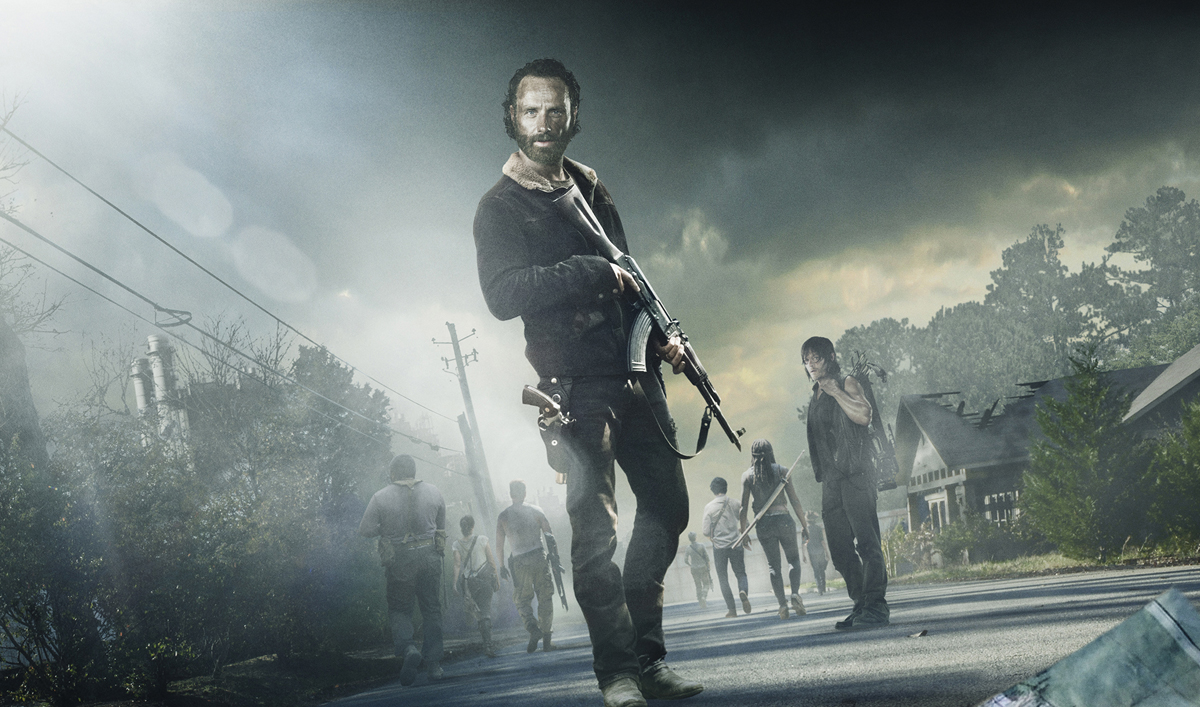 The Walking Dead 90-minute Season 5 Finale airs this Sunday, March 29 at 9/8c on AMC. Will Rick and the Alexandrians find a way to live together, or will the promise of a safe and secure home once again prove illusory? You'll have to wait until Sunday to find out. Until then, here are ten ways to gear up for the last episode of the season.
1. Catch up with a full Season 5 marathon starting Saturday, March 28 at 8/7c and culminating with the Season 5 finale at 9/8c on Sunday (You can also binge on full recent episodes at www.amc.com.)
2. Watch a sneak peek video of this Sunday's Season 5 Finale, "Conquer."
3. Explore Alexandria with a 360° interactive tour of the survivors' new home.
4. Relive past episodes of The Walking Dead by browsing Story Sync, then log on for the Season 5 Finale this Sunday at 9PM ET/PT to play along with The Walking Dead composer Bear McCreary in real time while the episode airs.

5. Test your knowledge of the series and your favorite characters with The Walking Dead Ultimate Fan Games.
6. Check out behind-the-scenes video from Season 5 to see how Daryl's new bike was built, the making of Noah's gruesome death scene and more.
7. Peruse behind-the-scenes photos from The Walking Dead Season 5.
8. Turn yourself into a walker, infect your friends and vote for your favorite walker photos with the Dead Yourself App.
9. Go to TalkingDead.com and submit a video question for host Chris Hardwick and his guests Scott Gimple, Norman Reedus, Melissa McBride and a surprise The Walking Dead cast member. Then on Sunday night, tune in to Talking Dead at a special time 10:30/9:30c
10. Join The Walking Dead Insiders Club for early and exclusive access to photos, videos, interviews, news and features.
The Walking Dead Season 5 Finale airs this Sunday at 9/8c on AMC.
Read More