Press
Norman Reedus Discusses Beth's Death With TV Guide; LA Mag Talks Dead's Fashion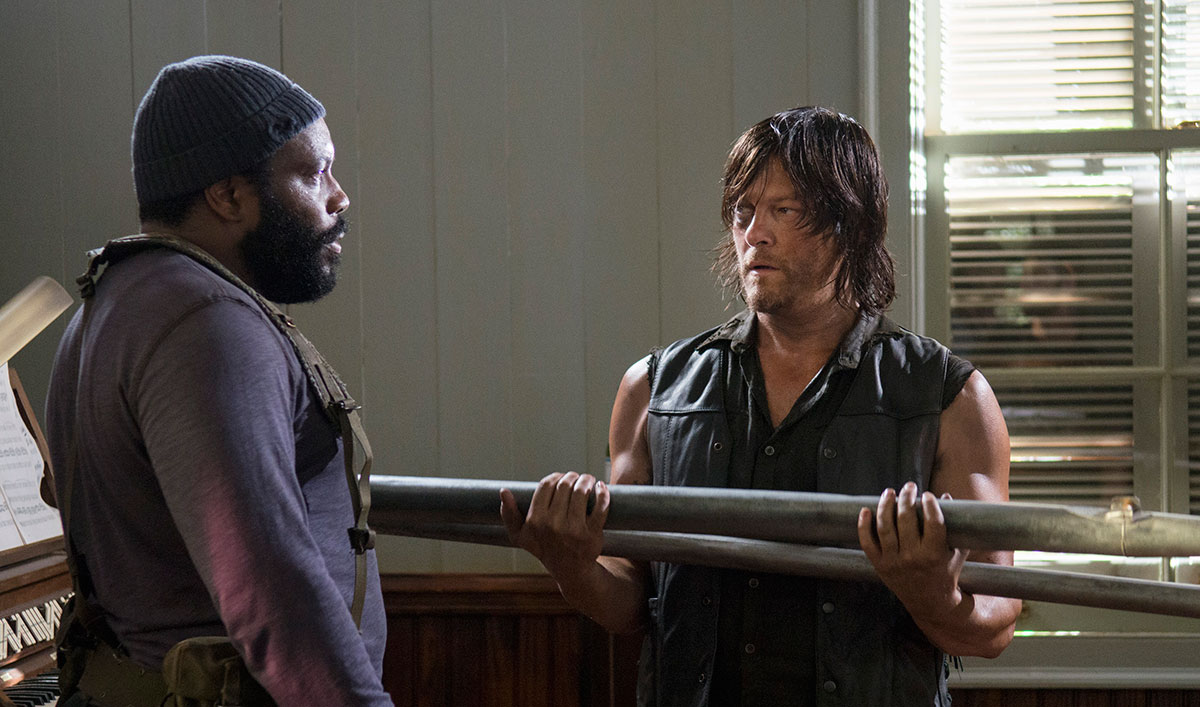 This week, Norman Reedus discusses Beth's death with TV Guide, while Los Angeles Magazine talks about The Walking Dead's influence on fashion trends. Plus, Metro looks at Season 5's biggest shocks. Read on for more:
• Norman Reedus tells TV Guide.com that, in the wake of Beth's death, Daryl is "full of grief at this moment and he'll probably shut down a bit."
• Los Angeles Magazine takes note of The Walking Dead's influence on this season's trends, even though the show "seems an unlikely source of inspiration for fashion."
• Metro ranks the biggest shocks of Season 5 so far, from Bob's leg being eaten to Morgan's return.

• TVLine debuts a new trailer that "finds Rick and his fellow survivors struggling to hold onto hope in the face of utter hopelessness. (Also in the face of zombies. Lots and lots of zombies.)" But the New York Daily News thinks "things look bleak even by the zombie apocalypse's dire standards."
• Refinery29 cites Steven Yeun on The Walking Dead as an example of how Asian actors are "finally breaking the sidekick stereotype."
• What Culture lists 20 "mind-blowing facts you didn't know about The Walking Dead."
• ComicBook.com wants to see The Walking Dead on an IMAX screen because the show's "post-apocalyptic, zombie-infested wasteland has entranced viewers for years. How much more immersive would that world become when it takes up an entire IMAX screen?"
• WhatCulture compiles a list of movies in 2015 starring actors from The Walking Dead, which provides the "same tasty Walking Dead fix, but now without the emotional devastation."
• Entertainment Weekly showcases Norman Reedus' appearance in Sleater-Kinney's new music video for "No Cities to Love," observing that the video is full of "widely beloved celebrities."
To stay up-to-date on all the latest news about The Walking Dead, sign up for the weekly Dead Alert newsletter.
Read More