Press
Boston.com Deems Carol One of TV's Best Characters; New Teaser Creates Buzz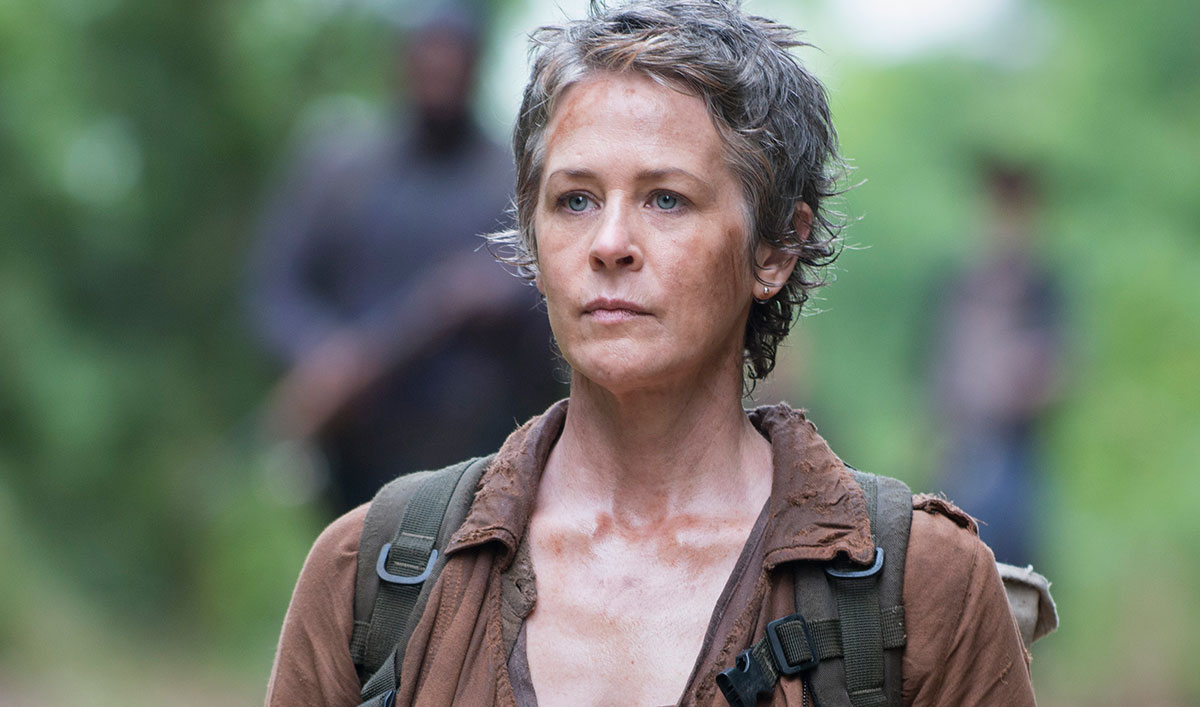 This week, Boston.com deems Carol one of TV's top characters, while the newest teaser creates buzz at TheWrap, Time and more. Plus, The Walking Dead is honored with multiple make-up and special effects award nominations. Read on for more:
• Boston.com counts Carol as one of TV's top characters, citing "Melissa McBride's astonishing transformation of once-meek Carol into the cold-bloodedly decisive woman of action."
• TheWrap checks out the new Season 5 teaser, which proclaims, "Surviving together is all that matters." Time notes the trailer doesn't have any plot spoilers, but "rest assured: there's plenty of drama and mayhem ahead in Season 5," while TV Guide describes the trailer as "heartfelt." Cinema Blend observes that "it is oddly comforting to see Rick and his people reunited… even if they all look pretty unhappy…" USA Today declares, "Looks like the group's not out of the woods yet, figuratively and literally."
• The Los Angeles Times reports that The Walking Dead received two nominations from the Make-Up Artists and Hair Stylists Guild for the "TV and New Media Series Contemporary Make-Up" category and the "TV and New Media Series Special Make-Up Effects" category.

• According to Variety, the Season 5 premiere, "No Sanctuary," was nominated by the Cinema Audio Society for sound mixing in the 1 Hour Television Series category.
• Cosmopolitan advises readers to "put your Sundays on lockdown" in anticipation of The Walking Dead, which returns on Feb. 8, "to (hopefully) answer all your WTFs?!" [No link]
• We Got This Covered spotlights the Season 5 midseason poster, an image that sees Andrew Lincoln's Rick Grimes "stare ominously towards the camera, with the main focus being on a discarded map with scrawled writing on it that reads: 'The New World's Gonna Need Rick Grimes.'"
• Syracuse.com ranks the 10 TV shows with "truly phenomenal" soundtracks and places The Walking Dead at No. 2, saying, "Starting around season three, this show got overwhelmingly human — something reflected in its score."
• Undead Walking wonders, "Can Maggie Greene ever be happy again?"
• Moviepilot offers six facts that every true fan of The Walking Dead needs to know.
• Sarah Wayne Callies, talking to The Hollywood Reporter about her The Walking Dead character, says, "I loved her. I think Lori is a powerhouse and a hero, but that's just my opinion."
• Playbill reports that casting is complete for the world premiere of Danai Gurira's Familiar at the Yale Repertory Theatre.
To stay up-to-date on all the latest news about The Walking Dead, sign up for the weekly Dead Alert newsletter.
Read More