Five Ways to Get Ready for Halloween With The Walking Dead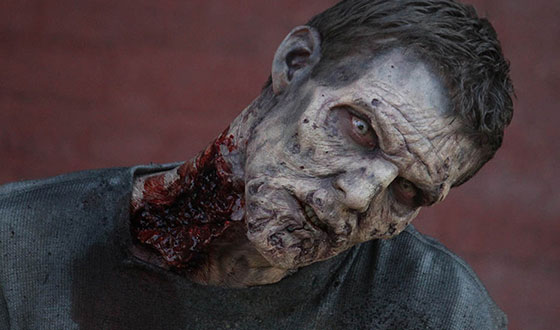 Halloween is just around the corner, and AMC wants to help make this the scariest Halloween yet! With interviews, videos and more, you can transform yourself and your friends into members of your favorite The Walking Dead characters for all of your trick-or-treating needs.
1. Read an interview with Greg Nicotero, in which The Walking Dead makeup and special effects guru offers fans his tips and tricks for how to dress as your favorite character or walker from The Walking Dead.
2. Watch a tutorial video with The Walking Dead makeup team to see how the experts create the zombie look, step-by-step.
3. Want to go straight to the source? Check out The Walking Dead online store for costumes, zombie makeup, party props and more.
4. Too stretched for time to make yourself a costume, but don't want to be left out of the festivities? Use the Dead Yourself App to transform yourself, your friends and even your pets into one of the undead with the click of a button.
5. Tune into AMC FearFest, now through Oct. 31, to catch horror flicks, like Halloween, to get yourself in the scaring mood.
Then, watch an all-new episode of The Walking Dead on Sunday at 9/8c.
Read More