The Walking Dead Season 5 Poster Revealed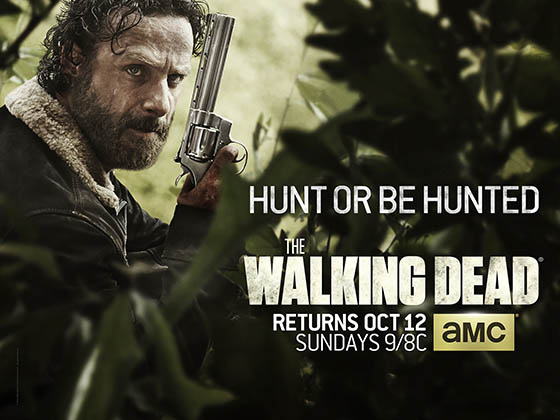 Today AMC unveiled the official Season 5 poster for The Walking Dead. The artwork features Rick Grimes (Andrew Lincoln) crouched in dense foliage, his signature Python at the ready and the accompanying tagline, "Hunt or Be Hunted." Click here to see a larger version of the poster.
The Walking Dead returns Sun., Oct. 12 at 9/8c on AMC.
Catch up on The Walking Dead Season 4 with full episodes on www.amc.com. (Log-in required)
Read More