Uncategorized
Dispatches From the Set – Executive Producer Tom Luse on Season 5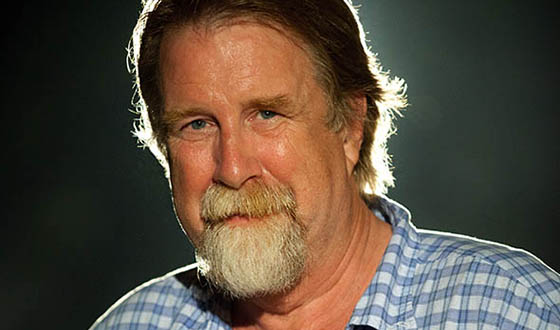 The Walking Dead's Executive Producer Tom Luse talks about what fans can expect in Season 5 and where he'd hide out during an apocalypse.
Q: How do you prepare yourself for another season of The Walking Dead? Does it get easier or harder for every new season?
A: I would say that it has become a 52-week-a-year job for us. Sometimes we prepare the new season before the previous season is over. As we're traveling, we have to prepare new locations. Zombies do not provide lawn services or leaf blowers — and the goal is to have our world look as if the world has been shut down for a couple of years — so in a way, we're making a period film. We have to keep that world fresh for our audience. In order to do that, we have to be planning ahead.
Q: What is your favorite aspect of the production?
A: Change. That's all it is. Nothing ever stays the same very long on The Walking Dead. You have to constantly adapt.
Q: You've worked on other horror productions like Jeepers Creepers I and II. Are you a big horror buff?
A: I'm a romantic comedy guy. I'm a lightweight, but the process of working on a genre film is a lot of fun. It's given me a real appreciation for horror films and an understanding the genre. Some of the classic horror films growing up like Psycho and Poltergeist really scared me. I was the kid who would hide behind the seat during scary movies.
Q: You're originally from Georgia. Has working on the The Walking Dead given you a sense of hometown pride?
A: Absolutely. It's been a lot of fun to be here. Our crew and cast have really bonded, and if we ever said we were moving to another state, I think there would be an uprising.
Q: Being from Georgia, do you get to show the cast and crew around town?
A: I live in an old neighborhood in downtown Atlanta and we've had a lot of the cast and crew over at the house for events. Our neighborhood is a lot of fun, but we're almost always too busy working in the studio to have too much fun in Atlanta itself.
Q: When did you realize how big a phenomenon The Walking Dead had become?
A: Every day. I wake up and I say, "Really?" I think that's a testament to the talent.
Q: What is the biggest lesson working on The Walking Dead has taught you?
A: We've learned to be totally grateful to our audience. It's such a great honor to have so many people like our show. We want to make sure we give back to that audience everything that they deserve. We get a chance to go on this amazing journey with these characters, and that's only because we have an audience that wants us to tell that story. The relationship between our show and our audience is an incredibly close one. Everyone both in front of the camera and behind the camera feels that way.
Q: What's been the most challenging thing about Season 5 in particular?
A: I think our journey this season, especially at the beginning, is going to show the scale of the world that we're living in in a way that we haven't done before. That is the most interesting thing. We're showing many aspects of what has been going on for the last couple of years that we haven't had an opportunity to show before.
Q: If the apocalypse actually occurred, where would you set up camp?
A: I would probably just go to the Isle of Capri in Italy. I think that would be a nice place to wait out the zombie apocalypse. That, or I'd go to the coast of Georgia. There are lots of horses, cows and pigs so it'd be good.
Click here to read an interview with The Walking Dead's Showrunner, Executive Producer and Writer Scott M. Gimple.
Read More