Awards
The Walking Dead Receives Two Emmy Nominations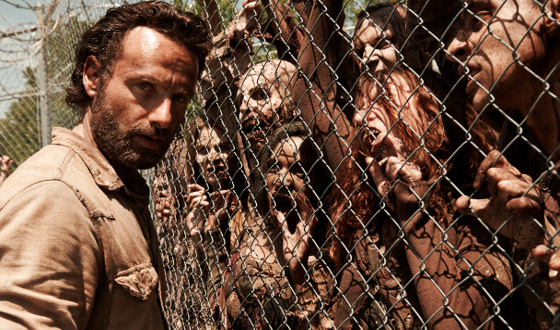 Today the Academy of Television Arts & Sciences announced its nominees for the 66th Annual Emmy Awards, and The Walking Dead was honored with two nominations for Outstanding Special and Visual Effects in a Supporting Role and Outstanding Sound Editing for a Series. The nominations are part of 26 total awards AMC received this year, with 16 nominations going to Breaking Bad and 8 to Mad Men. Click here to read more about AMC's nominations.
In the Outstanding Special and Visual Effect's category, The Walking Dead was nominated for Season 4, Episode 1, "30 Days Without an Accident", and will compete against the VFX teams from HISTORY's Vikings, TNT's Mob City, CBS's Hawaii-Five-0, Starz's Da Vinci's Demons and Starz's Black Sails.
For Outstanding Sound Editing, the sound editing team for The Walking Dead  Season 4, Episode 8, "Too Far Gone" will contend with the editors from Starz's Black Sails, HBO's Boardwalk Empire, HBO's Game of Thrones, and AMC's very own Breaking Bad.
For a complete list of The Walking Dead's Emmy nominations, check out the Television Academy's press release here.
The 66th Annual Primetime Emmy Awards will be broadcast live Sunday, August 25 at 8/7c on NBC.
Read More