Press
McFarlane Toys to Launch Building Block Sets for The Walking Dead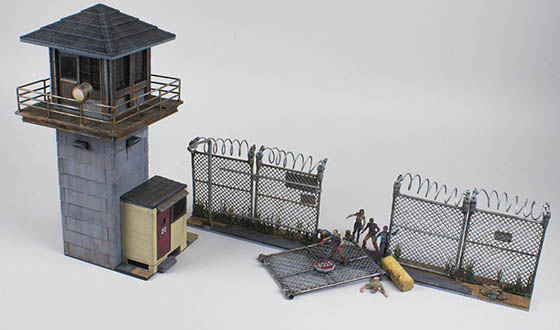 Do you dream of building your very own The Walking Dead apocalypse? AMC and McFarlane Toys have teamed up to create The Walking Dead Building Toys, which allow you to recreate your favorite moments from AMC's iconic series with realistic sculptures, light-up features, iconic environments and a slew of beloved characters and walkers. Playsets include Daryl Dixon with his chopper, The Governor's cave (with light-up walker head aquariums) and the Prison Tower with gate. Expand your building block apocalypse with accessory packs and figures such as Daryl Dixon, Michonne, The Governor, Carl Grimes, Riot Gear Walker, Michonne's Pet Walker and Herd Walkers.
McFarlane Toys' The Walking Dead building sets and figures will be available this Fall at exclusively at Toys 'R' Us stores nationwide.
The Walking Dead returns this October on AMC.
Read More