Press
Shop The Walking Dead Official Store for a Free Daryl Mask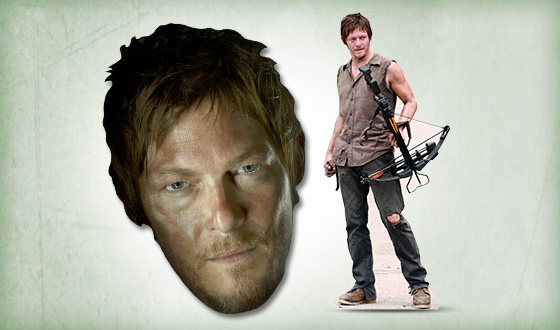 Are you a Daryl Dixon superfan? Prove your devotion by visiting ShopTheWalkingDead.com, where you'll find all manner of Daryl paraphernalia available for order. As an added bonus, from now until March 7, every purchase of a Daryl item comes with a free Daryl Dixon mask. Now's the time to get your hands on some recently-added swag, including a life-size cardboard standee, 10-inch action figure, mini-bust, T-shirts, crossbow mugs and more.
Click here to visit the official The Walking Dead store.
Don't miss an all-new episode of The Walking Dead this Sunday at 9/8c on AMC.
Read More