Press
8 Ways to Get Ready for The Walking Dead New Year's Eve & Day Marathon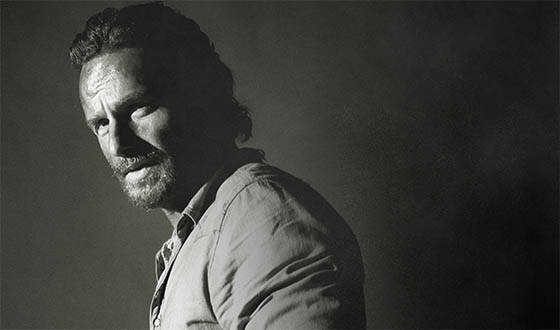 AMC is ringing in the new year with a full-series marathon of The Walking Dead. Beginning with the Pilot, "Days Gone Bye" on Tue., Dec. 31, at 9AM/8c, episodes will air back-to-back in chronological order leading up to the Season 4 Mid-Season Finale, "Too Far Gone" at 5AM/4c on Thu., Jan. 2, 2014. Can't wait? Here are eight ways to get ready…
1. Play the NEW The Walking Dead personality test to find out how long you'd survive in a zombie apocalypse.
2. Watch The Walking Dead webisodes directed by Greg Nicotero: "Torn Apart," which tells the back story of Bicycle Girl; "Cold Storage," which follows a group of survivors at a storage facility; and "The Oath," the story of two survivors fleeing an overrun camp in search of a medical facility.
3. Go behind-the-scenes of Season 4 with photos of the cast and crew filming on location in Georgia.
4. Prove your devotion to the show with The Walking Dead Ultimate Fan Games which quiz you on seasons, episodes and even walkers from the series.
5. Turn yourself into a zombie with the Dead Yourself App then transform your friends into the undead with Dead Yourself's Bite Me feature.
6. Play The Walking Dead: Dead Reckoning, an adventure game that casts you as officer Shane Walsh at the outset of the apocalypse.
7. Check out interviews with Andrew Lincoln, Norman Reedus, Robert Kirkman and the rest of the cast and crew to find out how The Walking Dead comes to life each season. (Behind-the-scenes videos accompany each Q&A.)
8. Sign up for Dead Alert: The Walking Dead Newsletter to keep up-to-date on the latest features about the show (and possibly win some cool swag).
The Walking Dead New Year's Eve & Day Marathon begins on Tue., Dec. 31 at 9AM/8c on AMC.
Read More