Video
Video – On Set With a Few of The Walking Dead Cast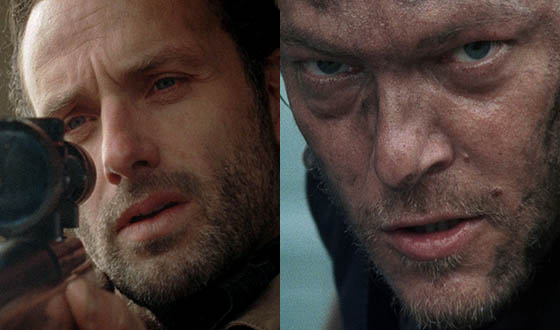 The Walking Dead provides a weekly reminder that surviving the zombie apocalypse isn't easy. The same could be said about shooting the hit TV series. Check out these new video interviews in which cast members Andrew Lincoln, Norman Reedus and Lauren Cohan share their experiences on set. Watch all three interviews now, and see for yourself just what it takes to survive behind the cameras.
On Set With Andrew Lincoln: Battling His Beard
The man behind Rick Grimes discusses the evolution of his beard. "Obviously, I'm aging terribly."
On Set With Norman Reedus: How to Be a Badass
"You just have to get low and hit hard," says Reedus when talking about his character Daryl Dixon's walker-kill strategy.
On Set With Lauren Cohan: Looking Great in the Apocalypse
Lauren Cohan shares Maggie's beauty tips: "Grease chic is probably our new chic."

Don't miss an all-new episode of The Walking Dead this Sunday at 9/8c on AMC.
Read More