The Walking Dead Zombie Apocalypse Week Marathon Begins Mon., Oct. 7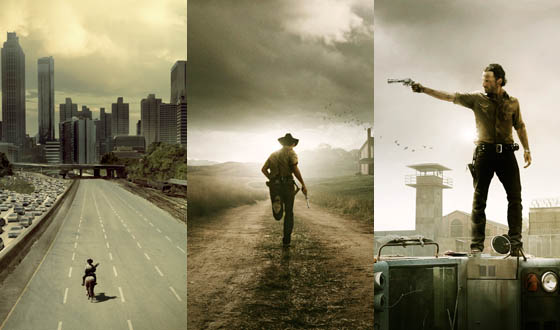 The Walking Dead fans are about to experience the zombie apocalypse nightly: Next week AMC kicks off the Zombie Apocalypse Week Marathon, airing each episode of The Walking Dead to date every night in prime time. It all begins Mon., Oct. 7 with the series premiere, "Days Gone Bye" at 8/7c. Throughout the week, episodes from Seasons 1 and 2 will air in order starting at 8/7c, followed by a Season 3 marathon on Sat., Oct. 12 starting at 1PM/12c. It all leads up to the Season 4 Premiere, "30 Days Without an Accident" on Sun., Oct. 13 at 9/8c. Lock the doors, close the windows and stockpile your survival gear. This week, AMC's Zombie Apocalypse hits home.
Click here for a full schedule of The Walking Dead on AMC.
The Walking Dead returns Sun., Oct. 13 at 9/8c on AMC.
Read More