Uncategorized
Q&A – Wyatt Russell (Paul in The Walking Dead – The Oath Webisodes)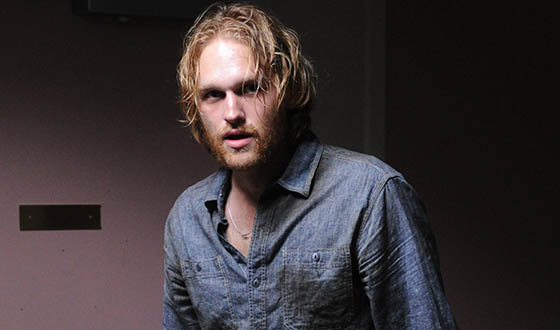 Actor Wyatt Russell, who plays Paul in The Walking Dead – The Oath webisodes, talks about his post-apocalypse skills and why fighting zombies is harder than playing hockey.
Q: Were you a fan of The Walking Dead before this opportunity came along?
A: I'd never seen the show, which I think probably made it better than having preconceived notions about how I should be acting or what I should be doing. My brother had seen it and he was a big fan. After I did it I went back and watched it with my wife — and she honestly doesn't like TV  — but we turned it on and we got hooked immediately. And now we're halfway through the third season. I had to leave for New Orleans so we took a break. But I got hooked.
Q: Do you think you have any skills that would be useful in an end of the world situation?
A: That's like the best party question of all time. I guess I do. I can work with wood, I can build stuff. I've built guitars and I do woodshop. I like that kind of thing. I could provide some sort of bad entertainment for people to relieve their stress from the hell that's upon them. I'm the one who you just ask me to do something, I'll probably do it.
Q: You played NCAA hockey in the United States and professionally in Europe. Would your background in the sport help prepare you at all for a zombie apocalypse?
A: Absolutely, part of our training was to run from people. If I lived in the North, zombies would die with skates on. You'd be able to maneuver around them a little better if the river's frozen over.
Q: Fighting zombies in the webisodes: is that a perk or a hazard of the job? 
A: It's both. It's super fun — you get to murder zombies, and there are not a lot of things that would be better than that. It's harder than it looks though. When you go do a scene and you watch it, it's like a 10-20 second ordeal and that was like half a day of doing it over and over and falling and lifting up the fire extinguisher. Afterwards, you're pretty exhausted. Coming from a hockey background, I was like, "I got this, this is not hard, I've done so much worse than this." And then you forget you have to do it 50 times, which is a lot harder going out for an hour and doing it once.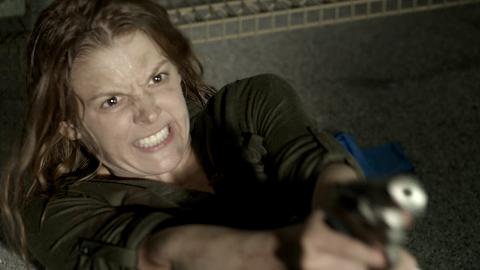 VIDEO: The Walking Dead Webisodes – The Oath, Part I
Q: Did you channel any of your hockey experiences into playing an injured character in the webisodes?
A: Yeah, that's why I retired from the game. I had a few injuries that kind of put me out for good — but different than any movie injury. And I've had many experiences with injuries and broken bones.
Q: Have you ever taken an oath or made a pact with a friend?
A: I'm sure, when I was a kid. It wasn't like if you die, I'll die with you — never anything like that. It was more like, that's a bad idea, people break promises all the time. I'm not going to be the one to make them, cause I'm probably going to be the one to break it!
Q: Kurt Russell is your father; Goldie Hawn is your mother. Are either of them fans of The Walking Dead?
A: My dad watches the news and he recently got into Breaking Bad — he's like a massive fan. My mom, she doesn't watch TV.
Q: How do you think some characters you've played previously would have fared in this webisode?
A: I don't think anybody ever fares well in the world of The Walking Dead; if they are they're either delusional or they're being fooled. I would think Deputy Anders from the movie I just did, We Are What We Are, definitely dead. That guy would be a goner. I'd say every one of them would be dead, actually.
Click here to watch The Walking Dead – The Oath Webisodes on www.amc.com.
Read More