Uncategorized
Last Chance! Enter the Always One of a Kind Contest to Win a Trip to the Season 4 Premiere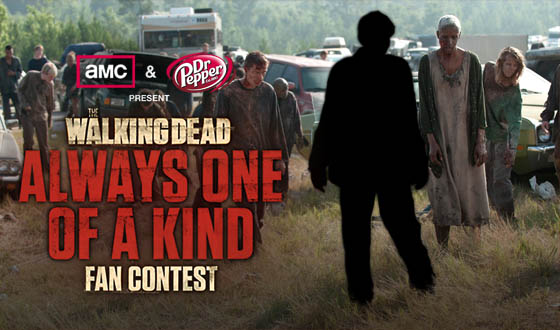 Millions of people love AMC's The Walking Dead, but only one person can be the Ultimate The Walking Dead Fan. For the past month, AMC and Dr Pepper have asked you to send in a video telling Executive Producer and Writer Robert Kirkman why you deserve the title in The Walking Dead "Always One of a Kind" Fan Contest. Now, there's less than a week left to get your video in before the entry period closes on Sun., Mar. 10 at 12/11c. Entering is easy:
1. Log on to the contest via The Walking Dead Facebook page
2. Upload your video (60 seconds or less)
3. Encourage your friends to vote for your video between now and Wed., Mar. 13
4. The ten videos with the most votes will then be sent to Robert Kirkman, who will select a winner
In addition to the Grand Prize, 1,000 custom The Walking Dead/Dr Pepper T-shirts will be given away to voters as part of the sweepstakes. So even if you've already entered, keep voting and you might just win a cool shirt!

Read More