Ten Ways to Get Ready for The Walking Dead's Return Sunday Night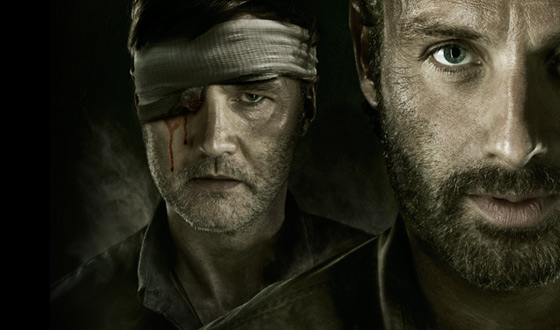 Finally! The Walking Dead returns this Sun., Feb. 10 at 9/8c. Looking for ways to distract yourself until the awaited hour? Here are ten things to do to get ready for Episode 9, "The Suicide King."
1. Catch up with The Walking Dead Seasons 2 and 3 marathons starting this Saturday at 10AM/9c with the Season 2 Premiere, "What Lies Ahead."
2. Watch two new sneak peek videos from Episode 9 and check out a 60-second trailer for Season 3.
3. Check out two sneak peek photos from Episode 9.
4. Bookmark The Walking Dead Story Sync, the live, interactive, two-screen experience for your smartphone, tablet or Internet Browser during the premiere broadcast.
5. Turn yourself into a zombie via the Dead Yourself App for Facebook and iPhone. (Afterwards, share the photo with friends.)
6. Check out photos of memorable Season 3 zombies. (Naturally, the gallery will expand soon!)
7. Enter a virtual version of the series with The Walking Dead Social Game on Facebook. (Haven't you been dying to kill some walkers yourself?)
8. Visit TalkingDead.com to ask host Chris Hardwick and guests Steven Yeun and Kevin Smith questions about Episode 9.
9. Sign up for Dead Alert: The Walking Dead Newsletter to keep up-to-date between episodes and possibly win some swag.
10. Join the ongoing conversation with fellow fans in the The Walking Dead Talk forum.
The Walking Dead returns Sun., Feb. 10 at 9/8c on AMC.
Read More