Uncategorized
You Could Win a Trip to the Season 4 Premiere With the Dr Pepper One of A Kind Fan Video Contest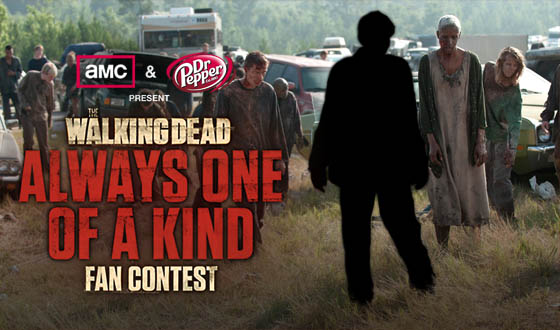 Millions of people love AMC's The Walking Dead. They wear zombie makeup to costume parties, they imagine themselves in Rick's shoes, they even name their pets after characters from the show. (T-Dog, anyone?) But only one person can be the Ultimate The Walking Dead Fan. AMC and Dr Pepper present The Walking Dead "Always One of a Kind" Fan Contest, which will award one person and four friends a trip to The Walking Dead Season 4 premiere party in Los Angeles. Entering is easy:
1. Log on to the contest via The Walking Dead Facebook page
2. Upload a video (60 seconds or less) telling series Executive Producer and Writer Robert Kirkman why you deserve the title. (Entry period closes Sun., Mar. 10 at 12/11c)
3. Encourage your friends to vote for your video between Thu., Feb. 21 and Mon., Mar. 18
4. The ten videos with the most votes will then be sent to Robert Kirkman, who will select a winner
In addition to the Grand Prize, 1,000 custom The Walking Dead/Dr Pepper T-shirts will be given away to voters as part of the sweepstakes. You can vote once per day. The more often you vote, the better your chances of winning a T-shirt. So get started already.

The Walking Dead returns this Sun., Feb. 10 at 9/8c on AMC.
Read More