The Walking Dead Season 3 Marathon This Sunday at 2/1c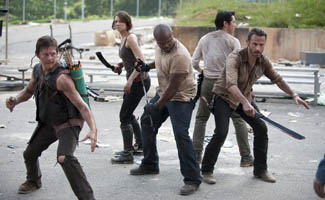 The Walking Dead's Midseason Finale airs this Sunday at 9/8c, which may have any who've fallen behind panicking about how they can catch up. Not to worry. On Sun., Dec. 2 at 2/1c, AMC airs The Walking Dead Season 3 marathon with all seven episodes from this Fall back-to-back followed by the premiere of Episode 8, "Made to Suffer" at 9/8c.
Click here for a full schedule of The Walking Dead on AMC.
Read More