Ten Ways to Get Ready for The Walking Dead Midseason Finale Sunday Night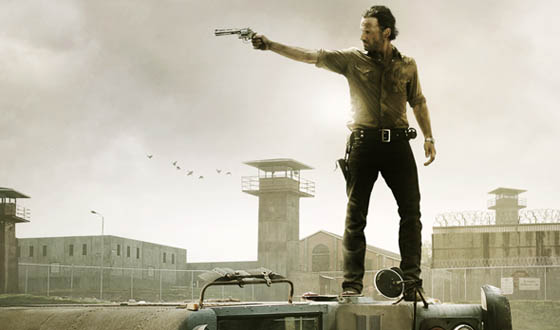 The Walking Dead's Midseason Finale airs this Sun., Dec. 2 at 9/8c. Looking for ways to stay occupied until the hour arrives? Here are ten things you can do to get ready for Episode 8, "Made to Suffer."
1. Catch up with The Walking Dead Season 3 marathon starting this Sunday at 2/1c with the Season 3 Premiere, "Seed."
2. Watch a sneak peek video from Sunday's Midseason Finale.
3. Check out two sneak peek photos from Episode 8.
4. Watch The Walking Dead – Cold Storage webisodes, which follow the story of a survivor seeking refuge in a storage facility.
5. Get ready for The Walking Dead Story Sync, a LIVE interactive experience for your smartphone, tablet or Internet Browser launching with the Midseason Finale.
6. Find out about your last chance to enter AMC's Survive and Drive sweepstakes, which gives you a chance to win the Hyundai Tucson featured in the show and be a character in Activision's upcoming The Walking Dead: Survival Instinct Video Game.
7. Slice up walkers, recruit your friends and defend your camp with The Walking Dead Social Game on Facebook. (Just released: Chapter 2, Part Two!)
8. Visit TalkingDead.com, where you can ask host Chris Hardwick and guests Robert Kirkman and Damon Lindelof questions about the Midseason Finale and watch online video of Talking Dead episodes.
9. Join the ongoing conversation with fellow fans in the The Walking Dead Talk forum.
10. Sign up for Dead Alert: The Walking Dead Newsletter to keep up-to-date between episodes and possibly win some swag.
The Walking Dead Midseason Finale airs this Sun., Dec. 2 at 9/8c on AMC.
Read More