Wal-Mart Black Friday Exclusive – Two Player Jakks Zombie Hunter TV Game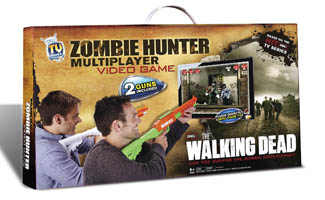 This Black Friday, Wal-Mart is the only place where you can find the all-new, exclusive two-player version of The Walking Dead: Zombie Hunter TV Game. This "in-store only" item comes with two pump-and-shoot shotgun controllers and head-to-head arcade action at $29.99! The sale starts Thanksgiving night at 8PM, while supplies last.
Click here to find the closest Wal-Mart location to you.
Read More